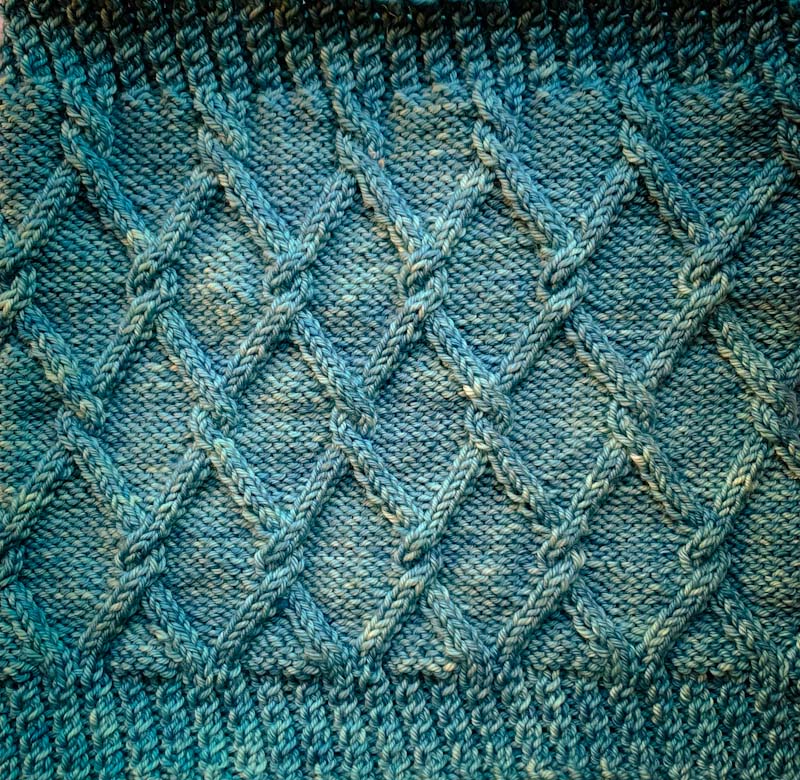 How to knit a Cable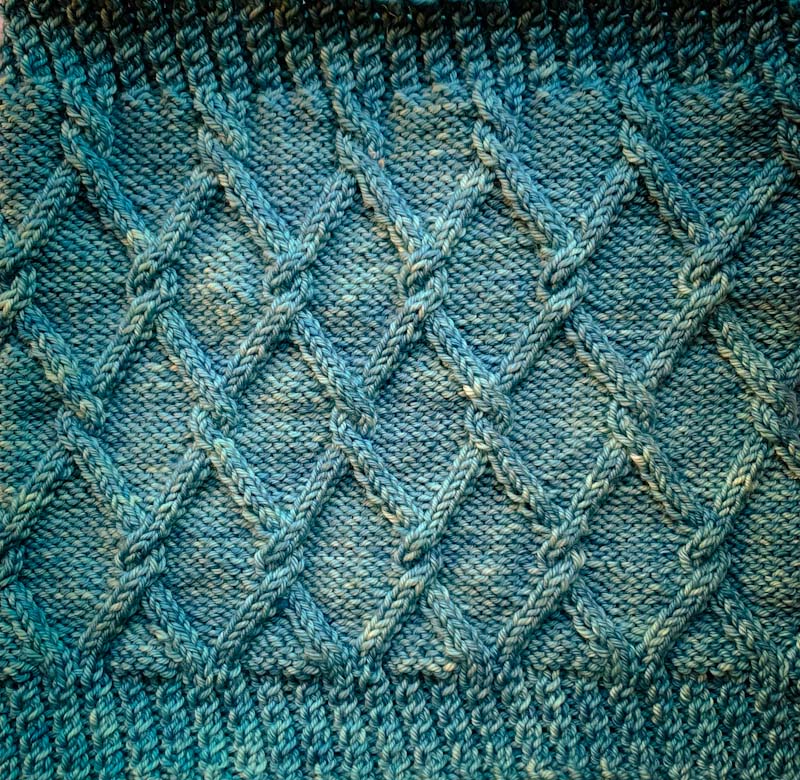 I've always been afraid of cables.  They just look so complicated.  And the extra cable needle with stitches floating on it just waiting to drop off.  It all seemed terribly complicated.  And then I did Jane Renton's cable mini class during our weekly Zoom session this past Wednesday.
I'm not going to lie … it wasn't a miracle cure!  But it definitely simplified some of the mystery that knit cables are to me.  I feel A LOT clearer about how to knit a cable. And I'm feeling inspired to give the neckwarmer a try, maybe even this weekend.  Maybe!
I highly recommend making yourself a cup of tea, or coffee (or a gin and tonic) and sitting down for to watch the Zoom recording.  And if you then feel brave enough to attempt the knitted neckwarmer you can pick up a few skeins of Merino DK wool in our online shop.  Or perhaps you have something suitable in your stash.  And you'll find Jane's Winter Blues pattern on Ravelry.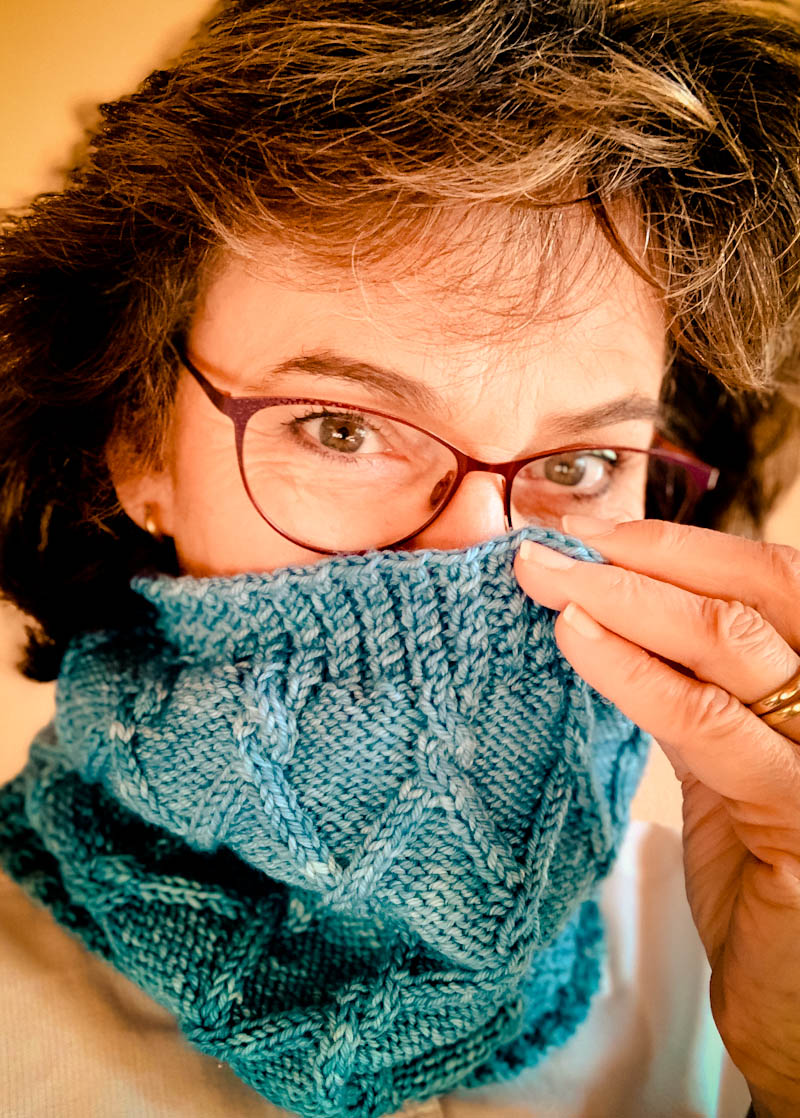 Watch the Youtube video here: