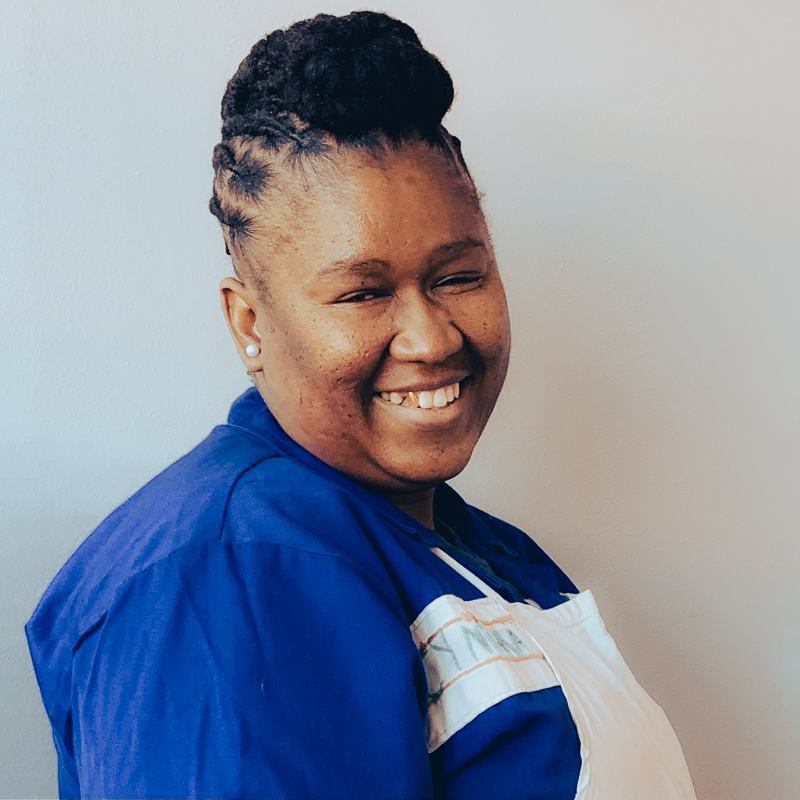 Hello Cynthia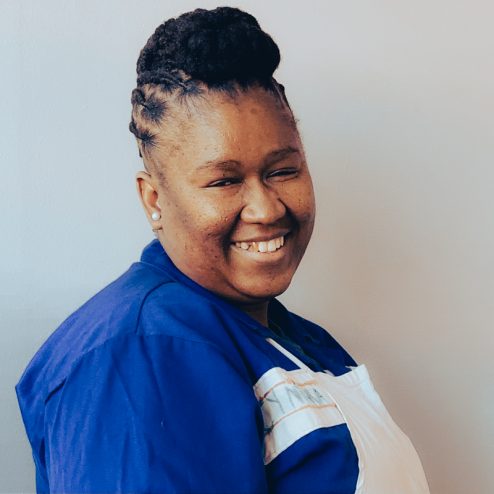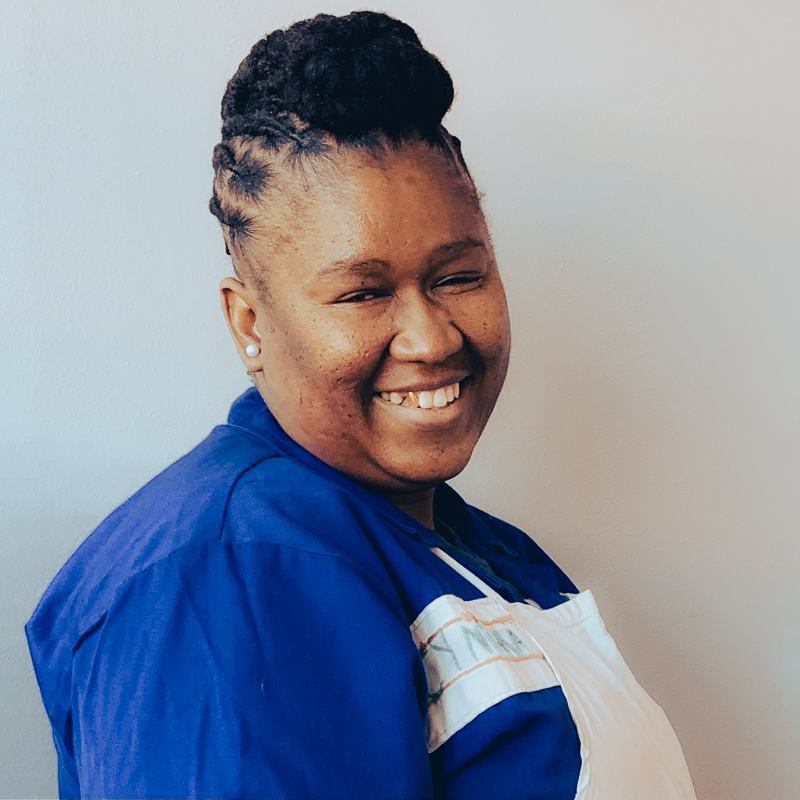 Cynthia is our featured employee In today's post. People are important to us at Cowgirlblues, and that starts with our very own team right here in the studio.
So let me introduce Cynthia, who has been with Cowgirlblues longer than anyone else on the team. When she started working in 2014 it was on a casual basis as our cleaner. That was before we even had an Instagram account. However she has been full-time and permanent since 2015. Have a look at this picture of her on Instagram in early 2015.
When asked what her job is Cynthia said:"I'm the chief winder"
And that she is. Because Cynthia handwinds all our yarn balls and she's really good at it!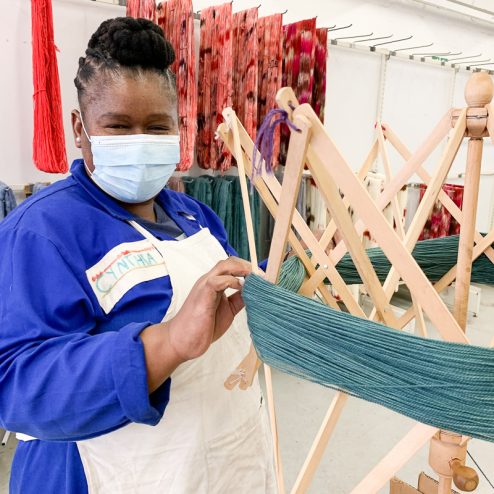 Cynthia supports her mother and younger siblings. Having a permanent job has been life changing, and she dreams big.
She would like to have money to buy her own car some day. "Not a small car. A big car. To make a big business. Like buying and selling meat and fruit and veg"

And her favourite thing about working at Cowgirlblues: "We are doing amazing things. I like the socks and the jerseys. And I love the colours"
It may not be obvious when you see her in her work jacket, but Cynthia is SUPER stylish! Her hair and nails are always immaculate. Especially after pay day!
She has inspired me to make more of an effort with how I dress. And encourages me with affirming comments when I'm looking good. Cynthia is a gentle soul with incredible loyalty and we LOVE having her as part of the Cowgirlblues team.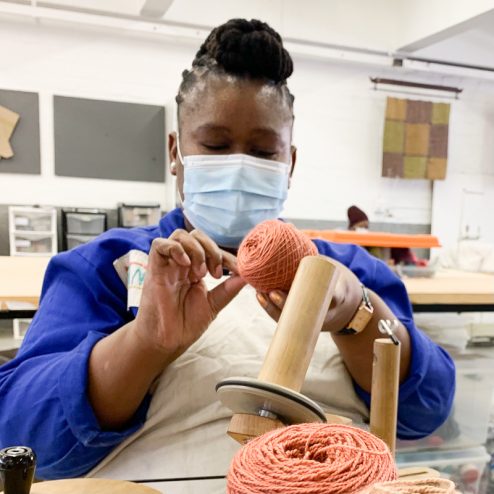 Did you know?
Did you know that when you're ordering skeins you can ask for them to be hand wound? Just include a note at checkout.
And say a big thanks to Cynthia!
Have a look at all the different yarns that Cynthia winds by hand.I