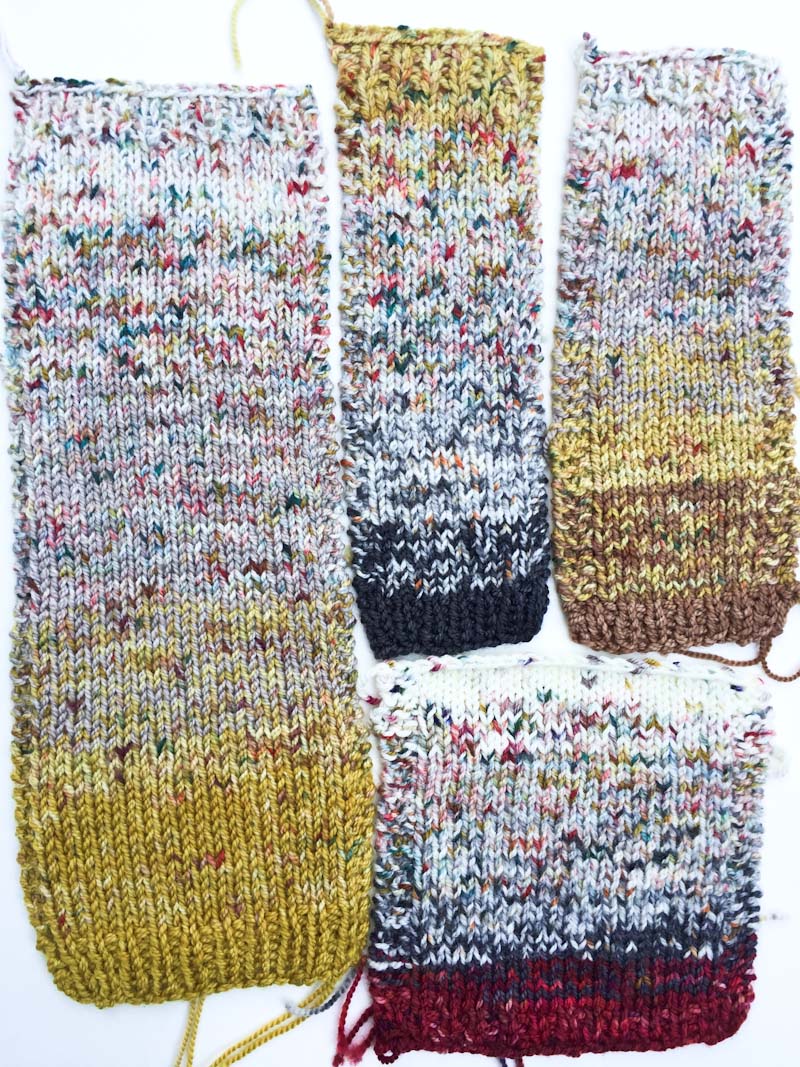 A Fan of the Fade

I've never been a big fan of "the fade".  In my mind yarn colour fades are synonymous with luminous pink and yellow mixed with bright turquoise blue and a sprinkling of green or orange.  The colours are garish.  I picture the loudest of Hedgehog Fibres and Stephen West.  So I steered clear of the whole thing.  As it turns out, fades can be muted, faded and a lot more subtle than that.  You can use the technique of blending yarn colours quite beautifully to achieve interesting colour progressions. And it's easy to mix while dyeing, knitting or crocheting.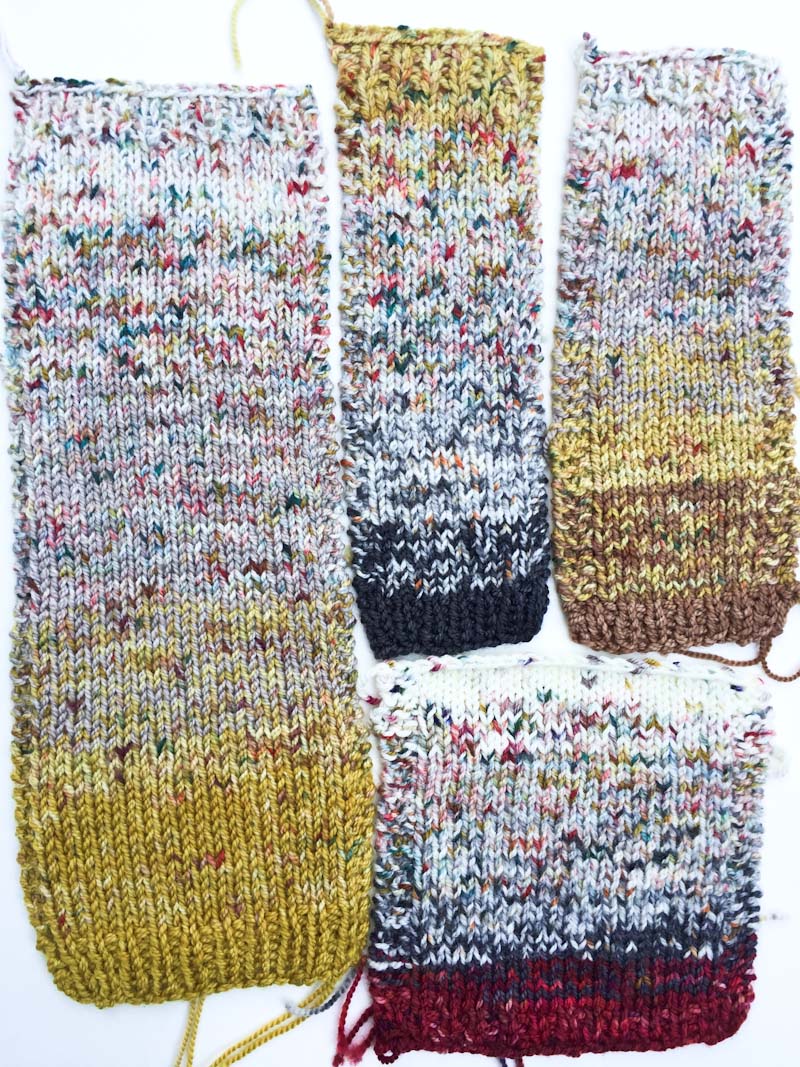 I'm not sure where the whole trend started but in my mind it was with Andrea Mowry's "Find your Fade" shawl knitting pattern.  She published the pattern on Ravelry in December 2016. It's worth looking at the 10,000-odd projects linked to the pattern to get an idea of the range of different possible colour interpretations.  In April 2018 Joji Locatelli published "Fading Point" another popular shawl project using a yarn fade set.  There are many more.
It wasn't until a couple of months ago, a bit before lockdown, that I started playing around with fades.  A customer asked me for a combination that she could use to knit Beata Jezek's Le Pouf Cardigan. I had just finished our new multi-colours for 2020.  So I used some of the samples, mixed with a few of our solid colours, to see what sort of effects I could create.  I wouldn't say I fell in love.  But I liked the swatches enough to knit the pattern myself.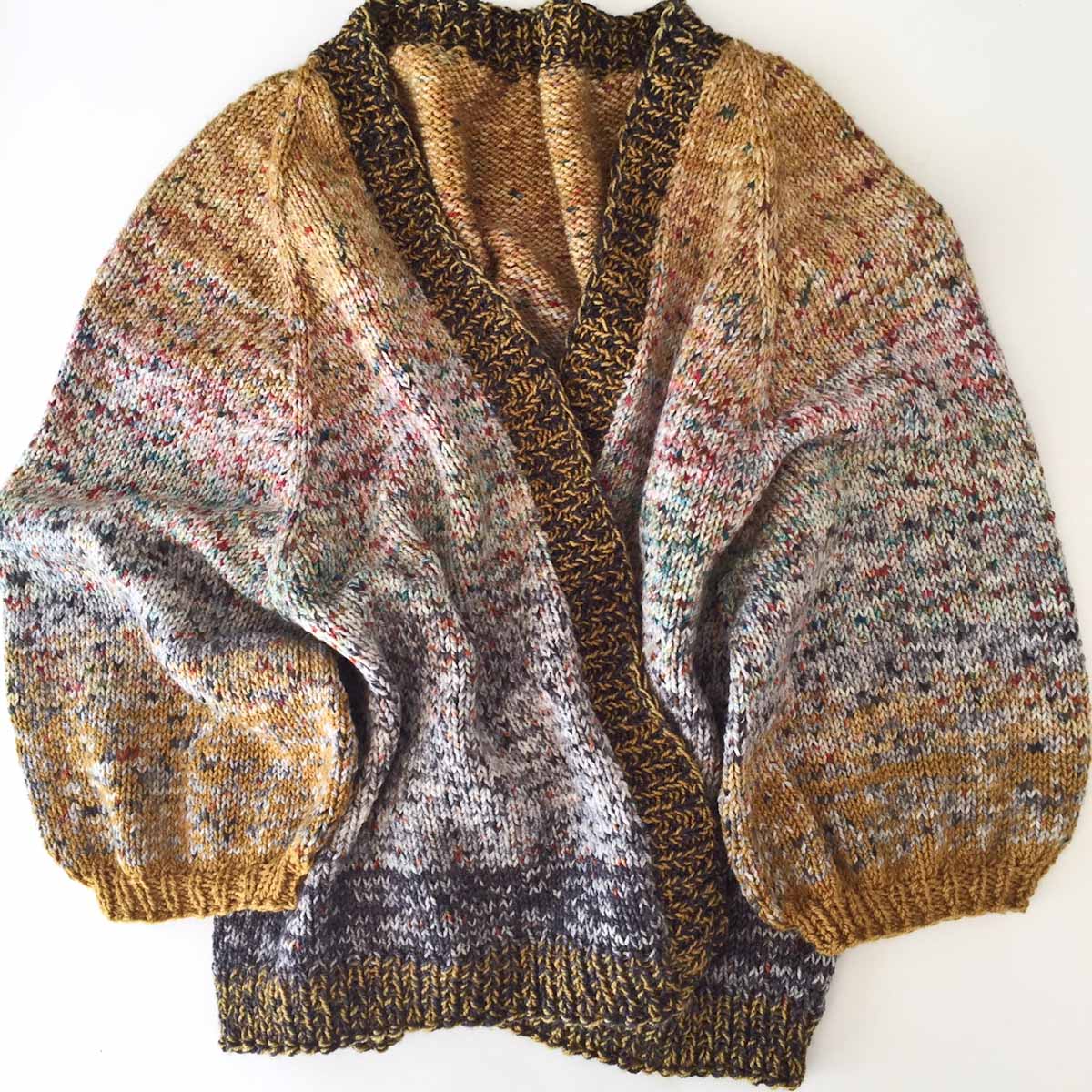 An intermediate knitter will find Le Pouf an easy knit.  And it's definitely doable for an experienced beginner.  Choosing your colours is the most challenging part.  (And I didn't quite get my size choice right.)  The style is a loose and easy fit and the extra-large was a lot bigger than I needed.  If you're going to try it out keep that in mind .  I used about 660g of wool, so 7x100g skeins of Cowgirlblues Merino Twist.  And you're always knitting two strands together.  The pattern instructions explain how it's done.
This was the first project I completed in our Level 5 lockdown here in South Africa.  So I had to work with what I had at home, and I was happy with the result.  It got me thinking about our yarn offering.  And when we got back to work I decided to experiment with some Yarn Fade Sets.  They may well become a regular feature in our range as it's a nice way to play around with colour, create limited edition combinations, and generally have fun.
I hope you'll enjoy them!