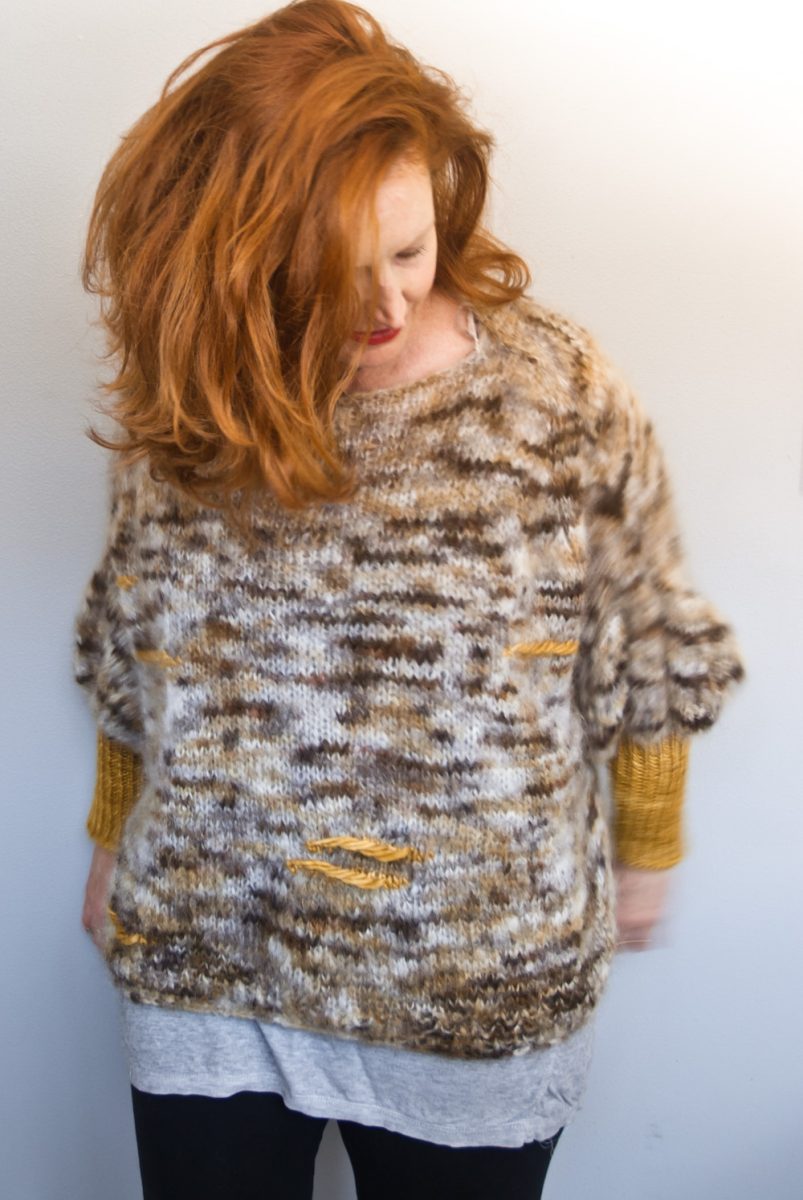 Test Knitting is fun!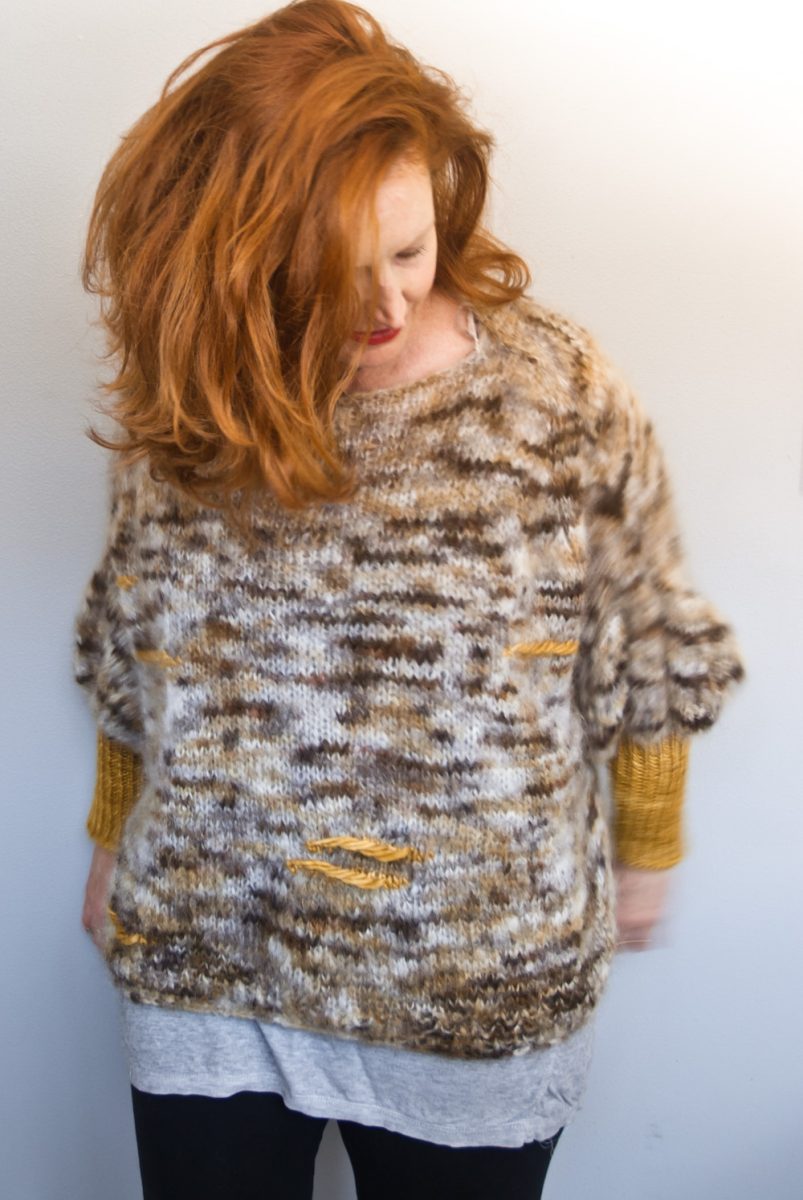 Up until very recently I had never test knit a pattern.  It's a big thing in the knitting (and crochet) world and you'll often see calls for test knitting on designer's social media feeds.  That all changed last December when I was looking for a holiday project.  I picked the perfect yarn for a steamy, sticky, Durban summer … yes, our warmest Fluffy Mohair!  I had seen a call for test knitters on Instagram and decided it was a good opportunity to try it out.  Test knitting here I come!
I am almost pathologically incapable of following instructions.  It's in my nature to ask questions, want to know why, and I have a strong need to understand the rationale behind everything.  This is not the ideal personality for a test knitter!  But "everything will be okay in the end, if it's not okay it's not the end" and so it turned out.  My customers (ie you, Dear Reader) seem to think I'm a very experienced knitter.  This isn't actually the case.  I mean I know what I'm doing most of the time.  And I'm very comfortable with online search and tutorials to find out anything I know.  Armed with these skills I embarked on the project.
Eri Shimizu is a talented Japanese designer.  Follow her on Instagram and have a look at her patterns on Ravelry.  She has a beautifully curated feed and some really interesting designs.  So I was excited but also rather nervous.  Of course I didn't do any of the research on test knitting before I signed up.  I just jumped straight in.  But in writing this blog post I've found a number of resources that can give you more information on what "the contract" is if it's something you'd like to try.
Test knitters are a critical part of any pattern designer's working process.  They are relied upon to help designers find mistakes and make their patterns clear and easy to follow.  And they create worked up samples that designers often use to promote and showcase their patterns on launch.  It's a responsible job!  I found this great post on what it takes to be a good test knitter – read more here.  Test knitting has upside as well – you get to try out patterns before they're launched, and the patterns are free!
My very enquiring mind was well suited to the job as I had quite a few questions.  The perfectionist in me wanted to make sure I did everything right. And I think I did ok, particularly on following the pattern instructions and making sure everything was clear.  I was able to give some good feedback and pick up one or two little typos.  Each designer has their own unique writing and knitting style.  So that was another great part of the experience getting to know Eri's style.
The pattern I tested is called Veer and it's available to purchase on Ravelry.  Since I was using Cowgirlblues Fluffy Mohair instead of the pattern recommended yarn – ours is exactly the same weight – I could make a few decisions about style.  I opted for a variegated yarn instead of a solid colour, and I used a contrasting colour and material by picking the Cowgirlblues Aran Single for the Veer or Feathers.   When deciding what size to knit I didn't work out the measurements as carefully as I should have.  And I was nervous about the sizing and didn't want it to be too small, so I worked off the XL – 2XL size.  In the end this was quite large, so I made some personal fit decisions about the length of the sweater, and the how I did the sleeves.  And I was really happy with the result!
All-in-all this was a great experience.  One I would highly recommend if you feeling like stretching yourself or exploring something new.  Ravelry has a Test Knitting Group where you can stay informed about test knitting calls from Designers, etc. And a lot of designers also put out calls on their Instagram and social media feeds.  So keep your eyes peeled.  And if you're looking to substitute Cowgirlblues yarns for a pattern and need any help with figuring out weights and quantities give me a call!