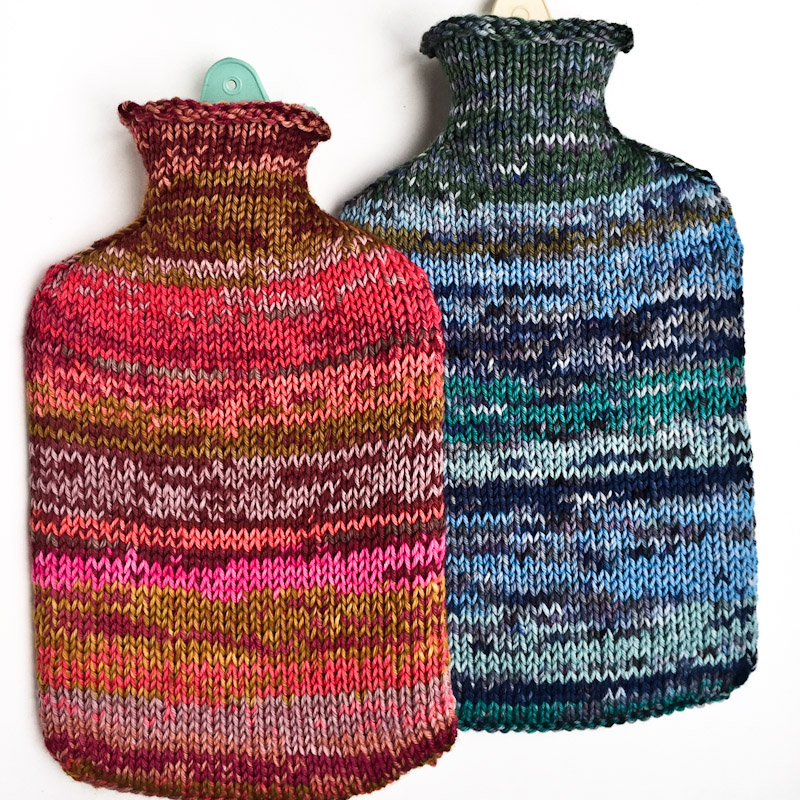 Some Like it Hot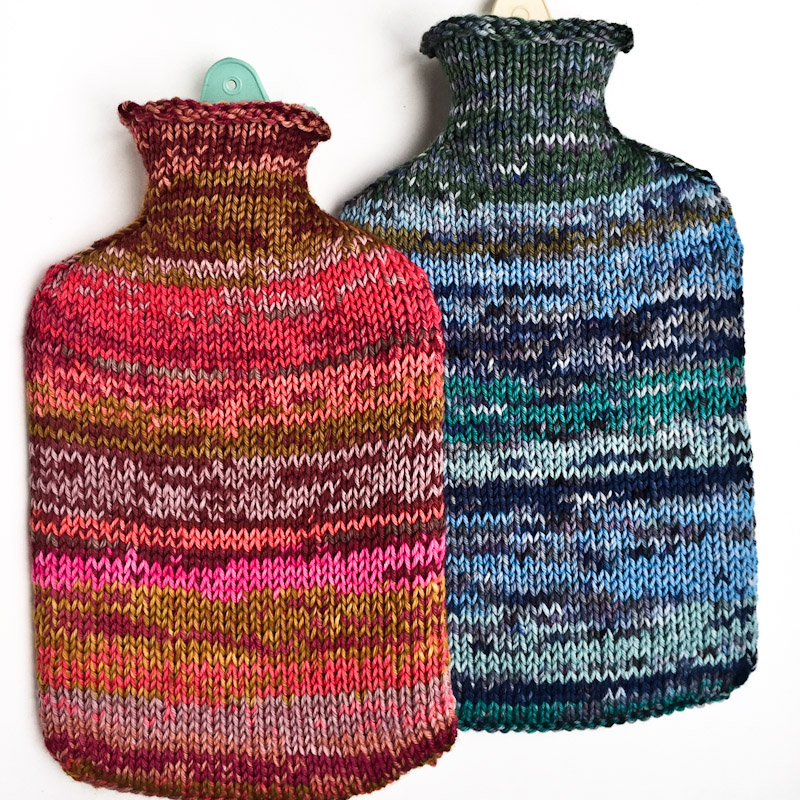 The Cape Town weather has turned quite cool and wintery in the last few weeks.  Because our climate is so summery few of us have central heating.  And electric blankets aren't very environmentally friendly.  So bring on the Hot Water Bottle.  I've had one since my KZN Midlands boarding school days.  Then it could be hot water bottle weather any time from about February to November!  Now it's mostly June, July and August.  But having a hot water bottle to hand is a useful thing.  And they are so much more beautiful when covered with a knit (or crochet) wool cover.  So I created this "Some Like it Hot" knit hot water bottle cover pattern.
It's designed like a jersey or sweater, knit top down from the neck and in the round.  I created a little shaping over the shoulders, and a little curve at the bottom.  I also decided to fix the cover onto the hot water bottle by knitting a "closing cast off".  You can choose to keep it open and make button holes if you prefer.
MATERIALS:
~140g Cowgirlblues Merino DK
(I used one skein of variegated yarn and oddments of solid colours in blues and greens held with it for the blue one, for the reds/pinks it was all oddments of solid colours)
4mm knitting needles plus an extra one for the cast off
SIZE:
Length ~36cm
Width ~22cm 
GAUGE:
15 stitches and 23 rows = 10cm x 10cm in stocking stitch
ABBREVIATIONS:
Stocking stitch: knit one row, purl one row
K: knit
LLI: left lifted increase
RLI: right lifted increase
K2tog: decrease by knitting two stitches together
SSK: decrease by Slip, Slip, Knit together
Sm: slip marker
Pm: place marker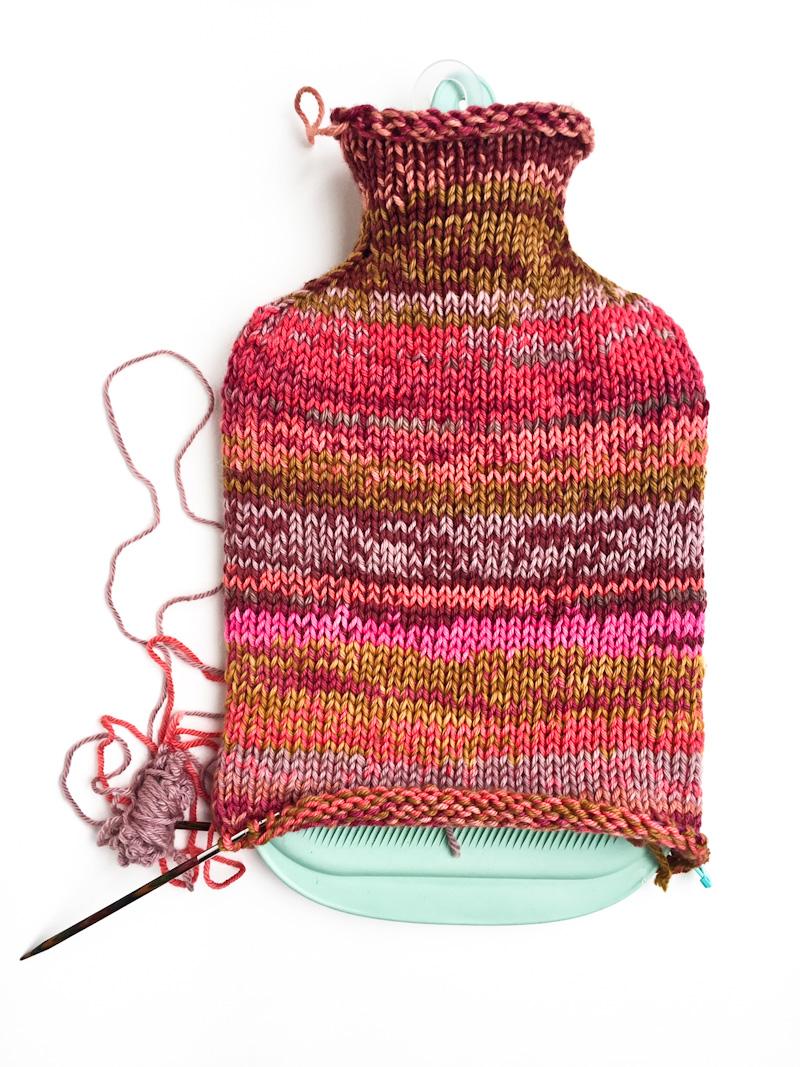 KNITTING INSTRUCTIONS
I knit mine as a top down project, starting at the neck.
Using Jeny's surprisingly stretchy cast on cast on 30 stitches
Join to form a circle and place a marker at the beginning of the round.
Use the magic loop method (or any other method for knitting in the round) and knit 16 rounds
Place a second marker between stitches 15 and 16 so you can see the two sides
Work 9 rounds as follows:
(K1, LLI, Knit to 1st before marker, RLI, K1, SM) Twice
Keep the markers in place, or remove them and put them back before the final decreases
Knit until your work measures ~32cm from the neck-edge cast on.
Ensure you have both side markers in place (end of round and halfway)
Work the next 3 rounds as follows:
(Slip marker, K1, K2tog, knit to 3 st before marker, SSK, K1) Twice
Put the hot water bottle into the cover and work a closing cast-off as follows:
With the hot water bottle inside position your stitches half on one needle and half on the other, with both needle tips ready to knit.
Using the extra needle insert through one stitch on the front needle and one on the back as if to K2tog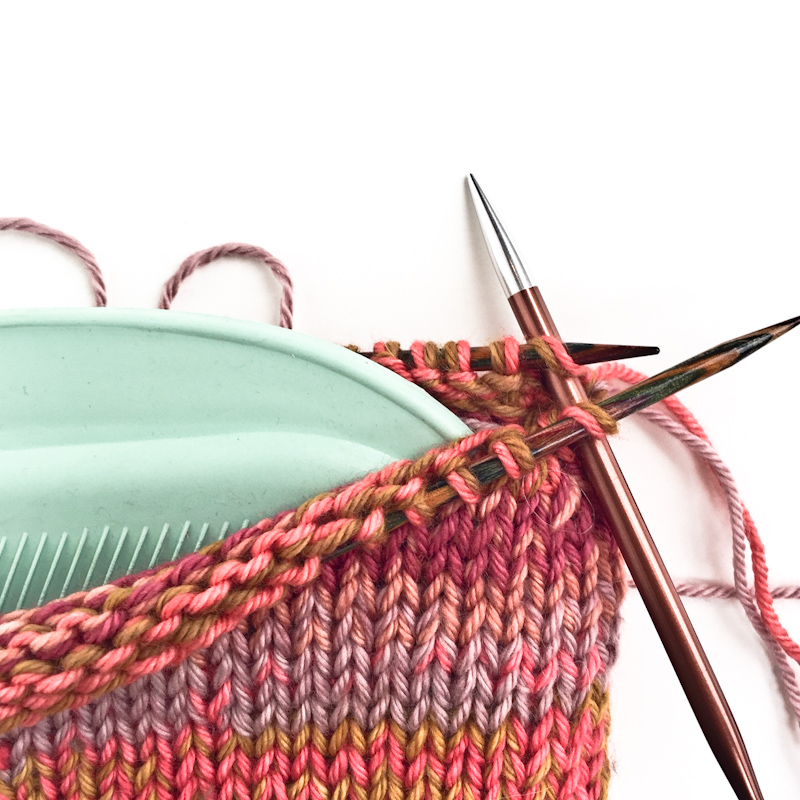 Knit these two stitches together onto the extra needle
Knit the next two stitches together in the same way.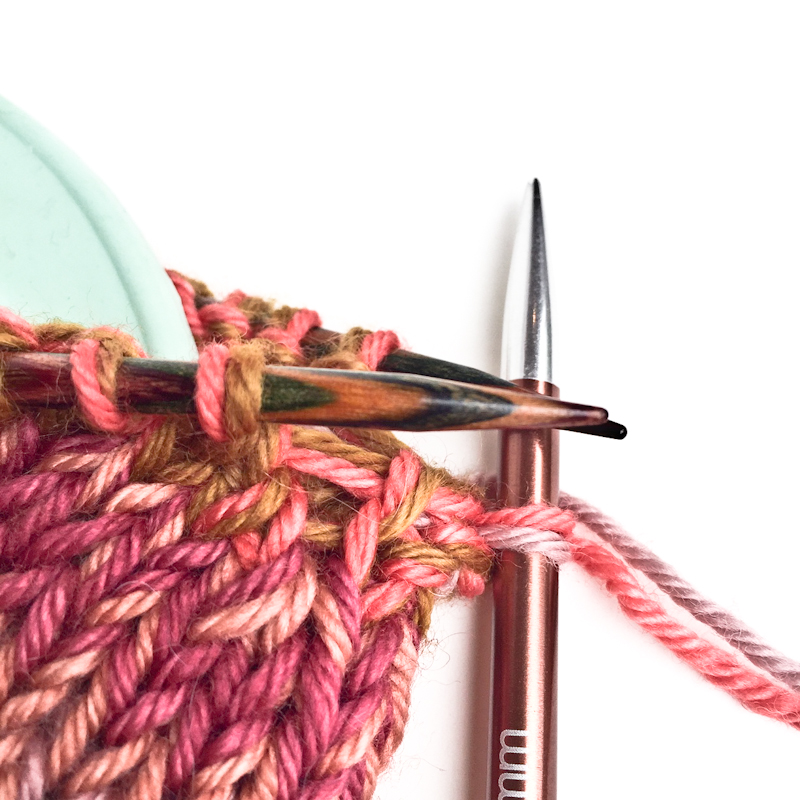 Once you have two stitches on the extra needle pull the first stitch over the top of the second one to cast off as normal.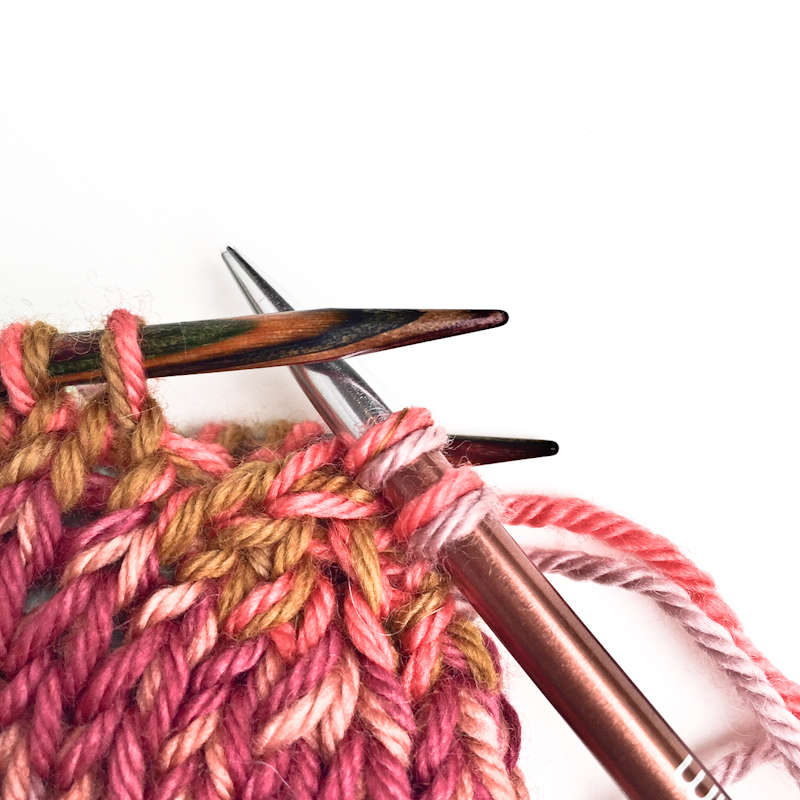 Continue casting off along the row to close in the hot water bottle.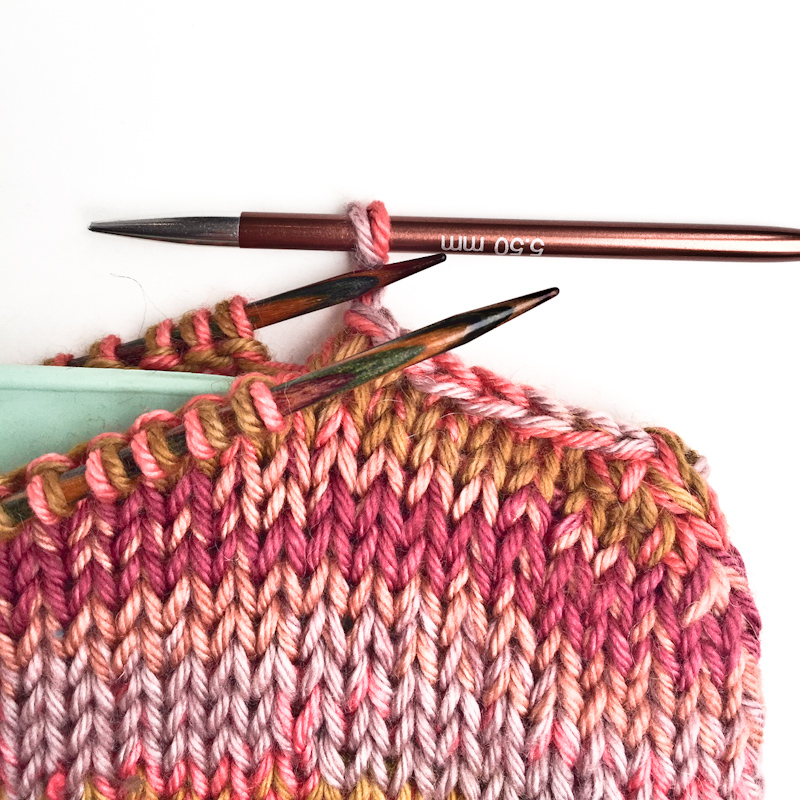 When you get to the end cut your yarn and pull the yarn tail through the final stitch.
Weave away your ends where needed.
Fill it with hot water and stay warm and cosy.
Happy knitting!