On the third day of Christmas…
On the third day of Christmas my true love gave to me… three French hens, two turtledoves and a partridge in a pear tree! If I had a true love I think he'd have come up with more appropriate (for me!) gifts than that, although I would be looking forward to the five golden rings.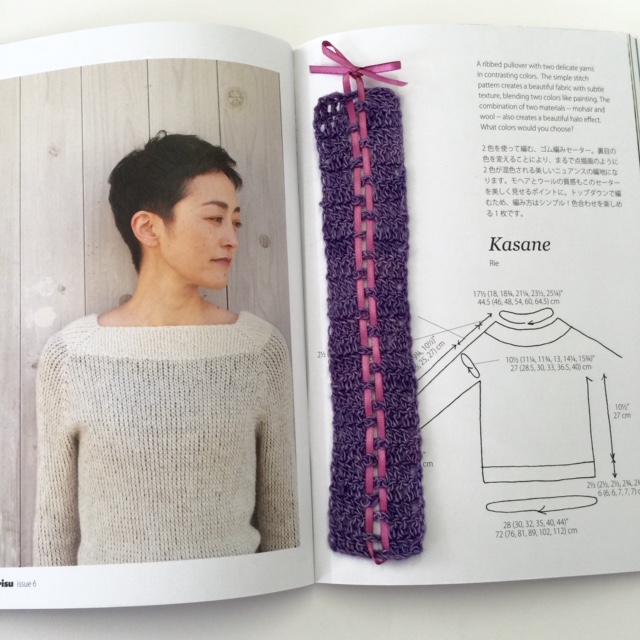 If you are looking for "more appropriate" gifts you might want to try crocheting up a couple of these lovely lace-weight bookmarks. They're super quick, and a nice way to use up little bits of yarn that you can't bring yourself to throw away.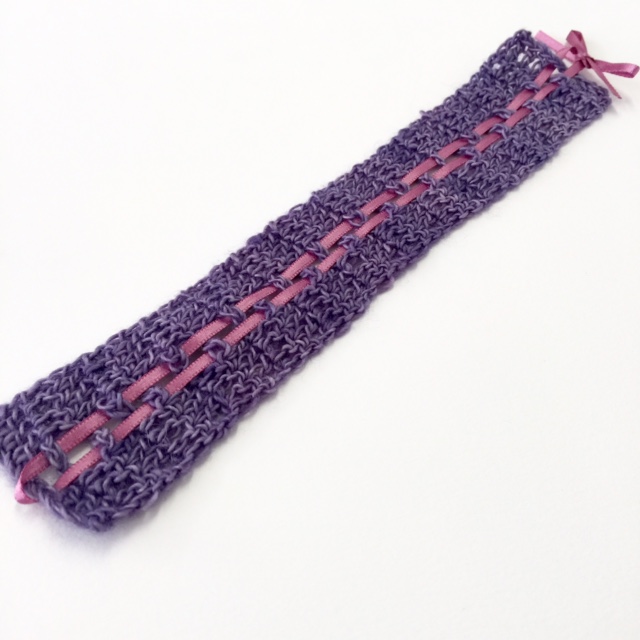 Julia created this easy pattern, and had something to say about how it is written:
"As I come from sturdy Scots stock, my patterns are written in UK terms, i.e. I refer to 'trebles' (tr) and 'doubles' (dc), instead of the American 'doubles' and 'singles', as well as the metric 'mm' and 'cm' rather than 'inches'."
Materials:
2.5mm crochet hook
2g cowgirlblues Merino lace (or a remnant of any other laceweight yarn)
~60cm of narrow ribbon
Note: don't use anything too thick, yarn or ribbon, because your book might not like it!
Gauge: 13 rows x 27 trebles = 10cm x 10cm
Finished product: ~20cm x 3.5cm 
Pattern:
To start: Chain 13, turn
Row 1: Treble in 4th chain from the hook, 1tr in each of next 2 chains; chain 3, skip 3 chains, 1tr in each of next 4 chains
Row2: Chain 3, turn and make 1tr in each of previous row's tr, chain 3, 4tr (one per previous row's)
Repeat Row 2 until the bookmark is the desired length (about 20cm), cut yarn at end of row and pull through.
Finish:
Stitch away your loose ends and block.
Weave a narrow ribbon through the holes in the centre and tie a bow at the top.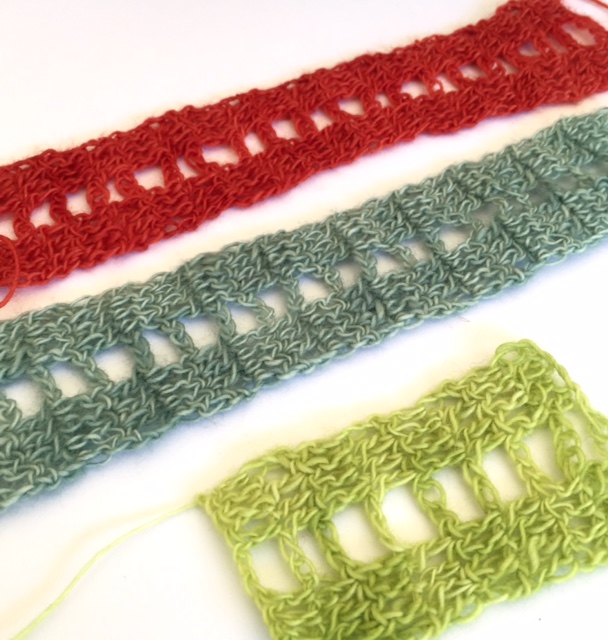 While in Kyoto, Japan a few weeks ago I had a great visit with Meri at Amirisu. Their online and print magazine is fantastic, being one of the few Japanese style publications that is also produced in English. So I acquired every back issue I could get my hands on and loaded up my suitcase. Now I need some time to get knitting, roll on the holidays. But in the meanwhile, these pretty bookmarks are a great way to remind me which project is top of the list.