On the 6th day of Christmas…
On the 6th day of our cowgirlblues Christmas calendar you might be thinking about wrapping for those gifts that need to be mailed. You could also just be VERY organised and be gift-wrapping ahead of Christmas Eve. So here's a little labelling idea if you still have any yarn scraps lying around.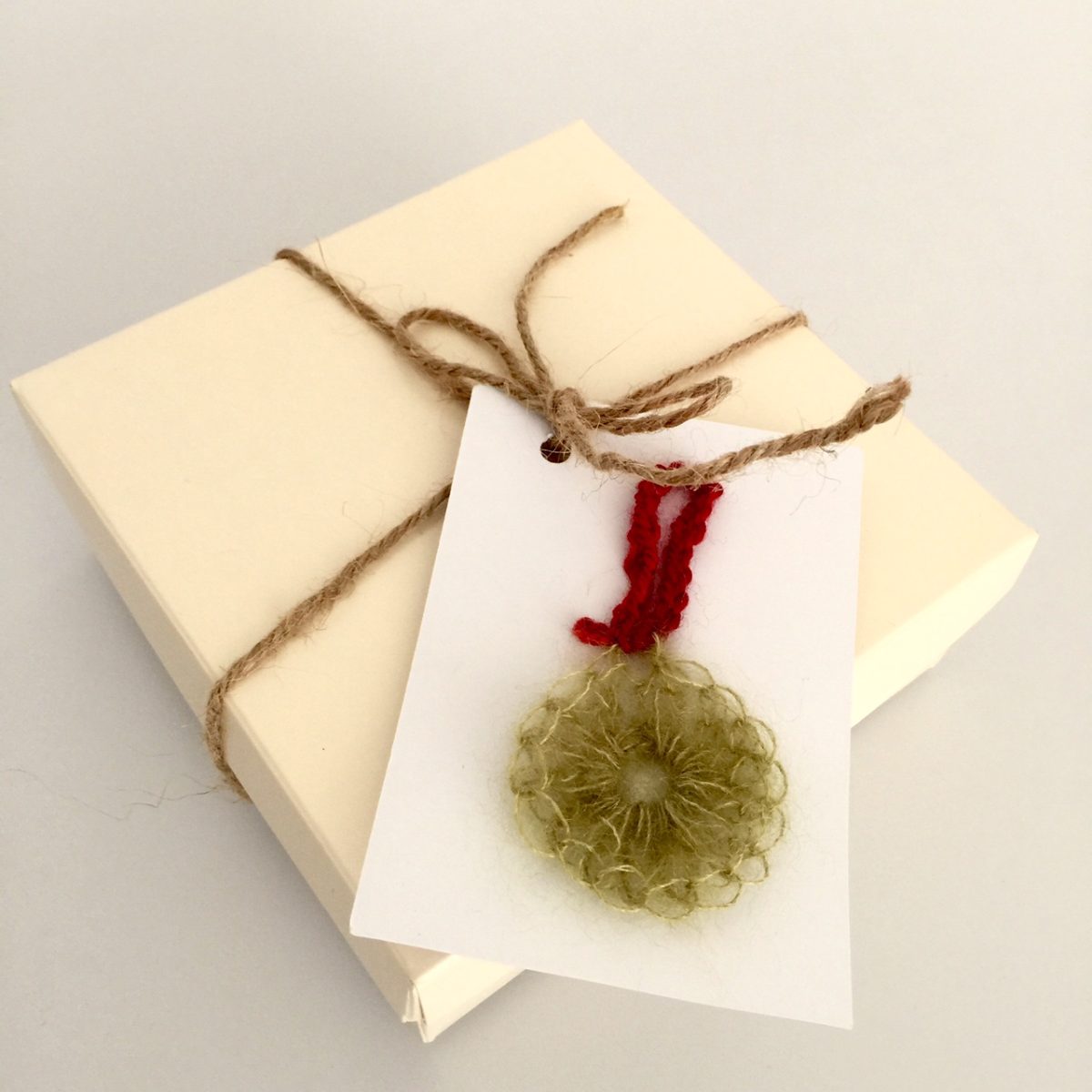 These are great gift tags to have on hand, for the odd unexpected guest, as you can easily tie one on to a bottle of wine or a box of chocolates at the last minute.
Materials:
cowgirlblues Kidsilk (or other fine yarn) remnants
cowgirlblues Merino Sock remnants
5.5mm crochet hook
2.5mm crochet hook
Thick white/other colour card
Project glue stick and a few drops of liquid glue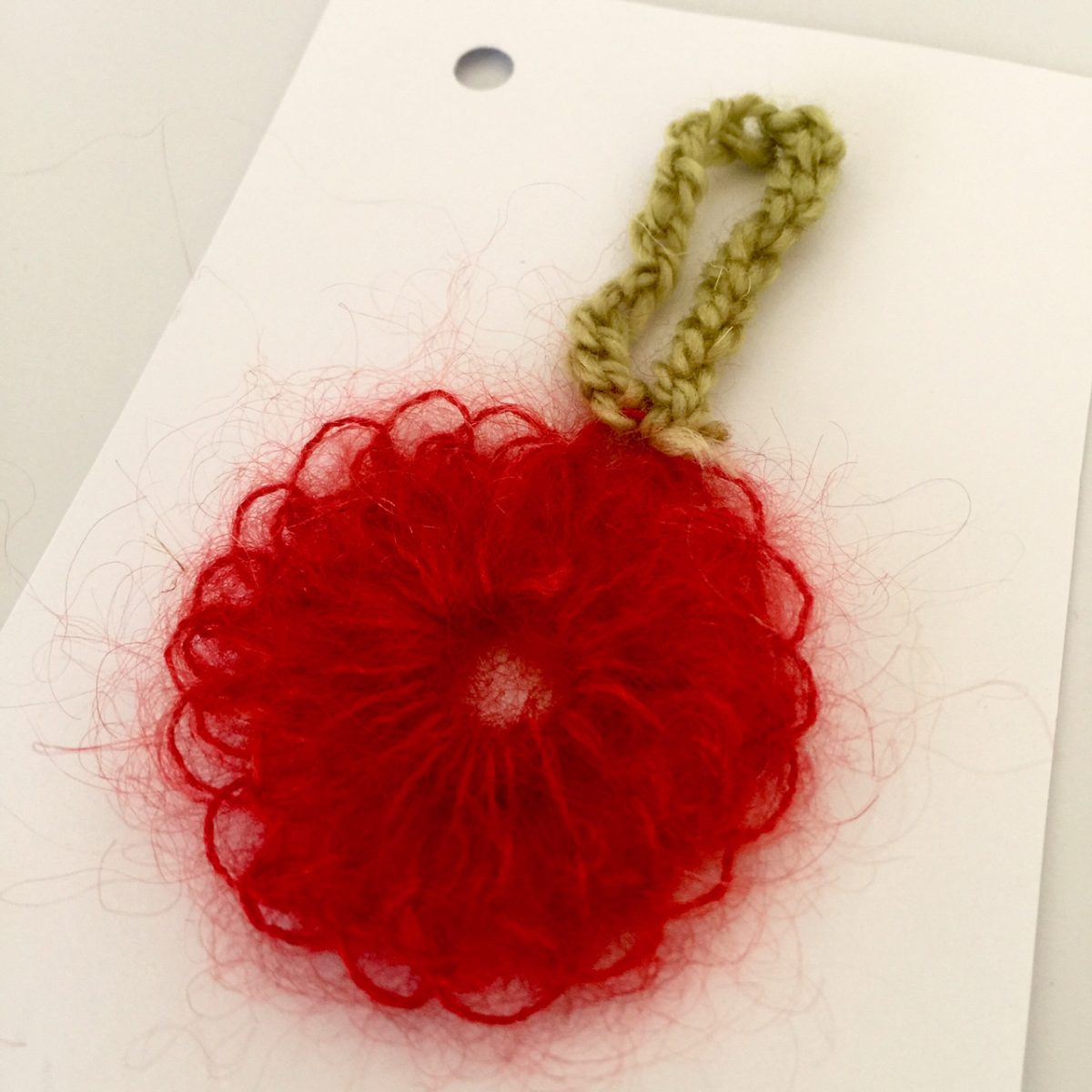 Getting started:
First crochet the yarn baubles as follows
– Start with the circle and using Kidsilk and 5.5mm hook chain 4
– Join to make a ring
– Chain 2 then make 16 double* crochets (dc) into the ring *(Note: these are US doubles ie UK trebles)
– Join with a slip stitch and finish off the ends
Switch to the sock yarn in a contrasting colour, and use the 2.5mm hook
Join the yarn at the finishing point of your circle and chain 20
Join it back to your starting point to make a hanging loop
Finish the ends
To finish:
Cut the card into appropriately sized pieces
Punch a hole in one corner
Position your crochet bauble on the card
Using the Pritt glue stick make a circular glue splodge on the card where you want the bauble to go, then lightly press the crochet piece down onto the glue
Using the Bostik liquid glue make one or two small spots where you want to position the "string" and gently press that down
Thread one more piece of yarn through the hole so you can attach the card to your gift, or tie it on with ribbon, etc.
Happy crocheting!