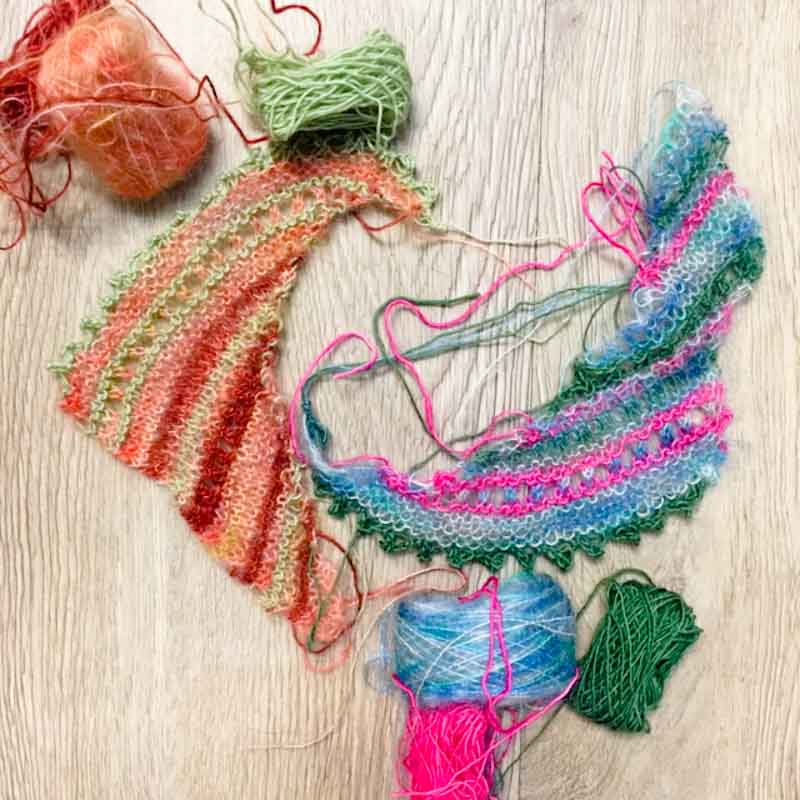 Learn something new at a knitting workshop!
I spent a week in Joburg recently and taught five Joys of Spring Shawl workshops in four days.  It was somewhat insane but also a wonderful process to see how different people learn and how each one responded to the pattern, the class, our yarns and each other.  A workshop like this is a great opportunity to try something new.  For many of the participants knitting with fine yarns like our Cowgirlblues Kidsilk and Merino Lace Single was a VERY new experience and they had to learn fast.  For others shawl knitting was something different.  Some people were new to our yarns and some were relatively new to knitting.  It looked like everyone had fun though, even if they worked hard at the same time and everyone said they learned a lot.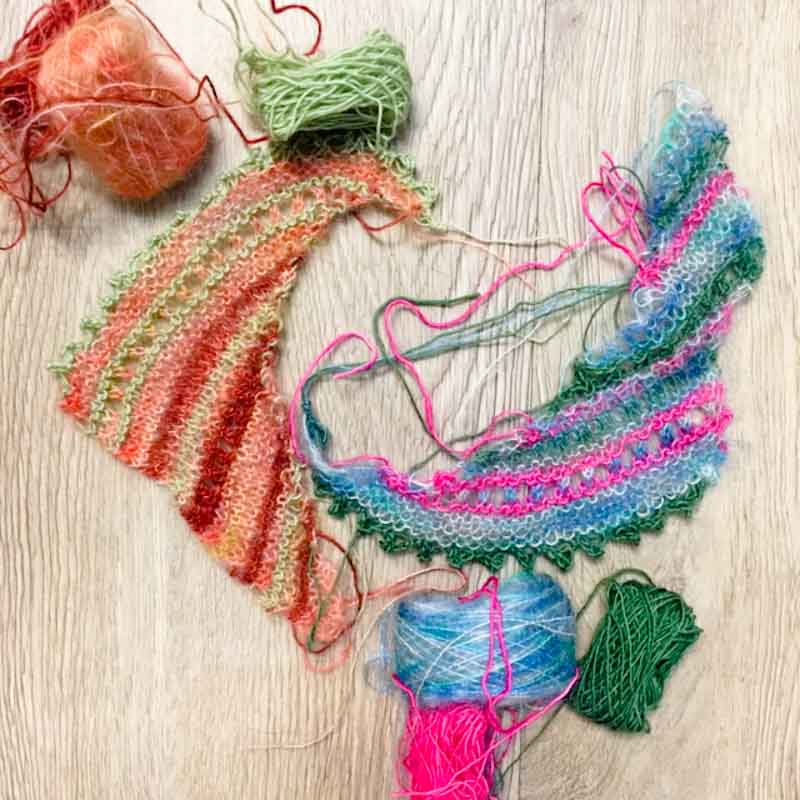 Teaching doesn't really come naturally to me.  I'm definitely not the world's most patient person. But I love sharing what I know and engaging with people around learning.  So having a group of people show up to a workshop with me is a real privilege.  I was so proud of the effort each person made to knit, work and learn in her own way.
One of my favourite things about workshops is seeing what emerges from the session.  A group of people have the same instructions and the selection of material to work with and yet each piece of knitting has its own unique character.  It's pretty amazing really!
If you live in or around Cape Town or will be here around the weekend of November 17th and would like to learn something new then I hope you will consider joining us for the class.
Workshop details are as follows:
Date: November 17th
Time: 10am – 1pm
Venue: Cowgirlblues Studio, 7 Beach Road, Maitland
Cost: R450
Included: A copy of the pattern, yarns to knit your swatch with, teaching support, tea/coffee and cake
Bring: knitting needles, ideally a 3.5mm-4mm circular needle but straight needles are fine too
If you haven't been to our studio it's very easy to find, there's loads of parking, and it's an inspiring place to spend a few hours.