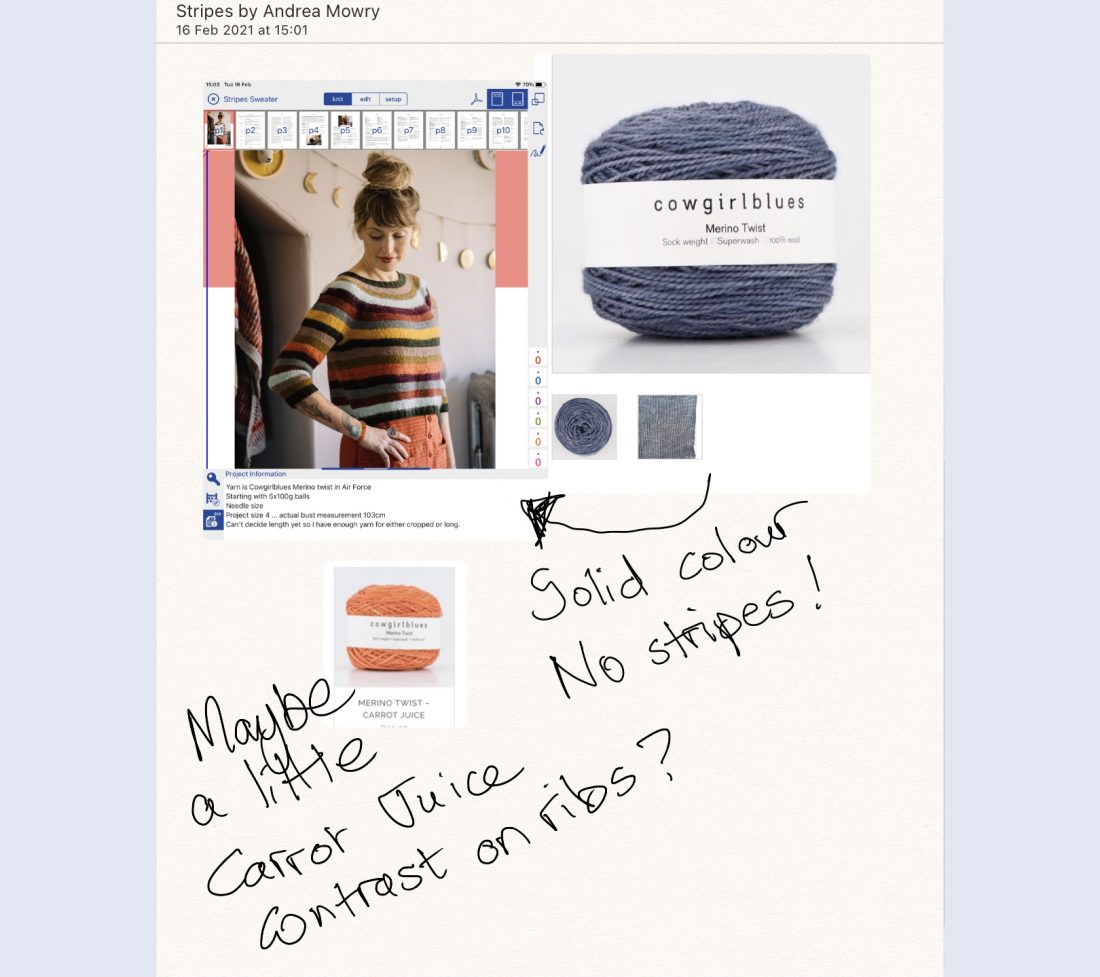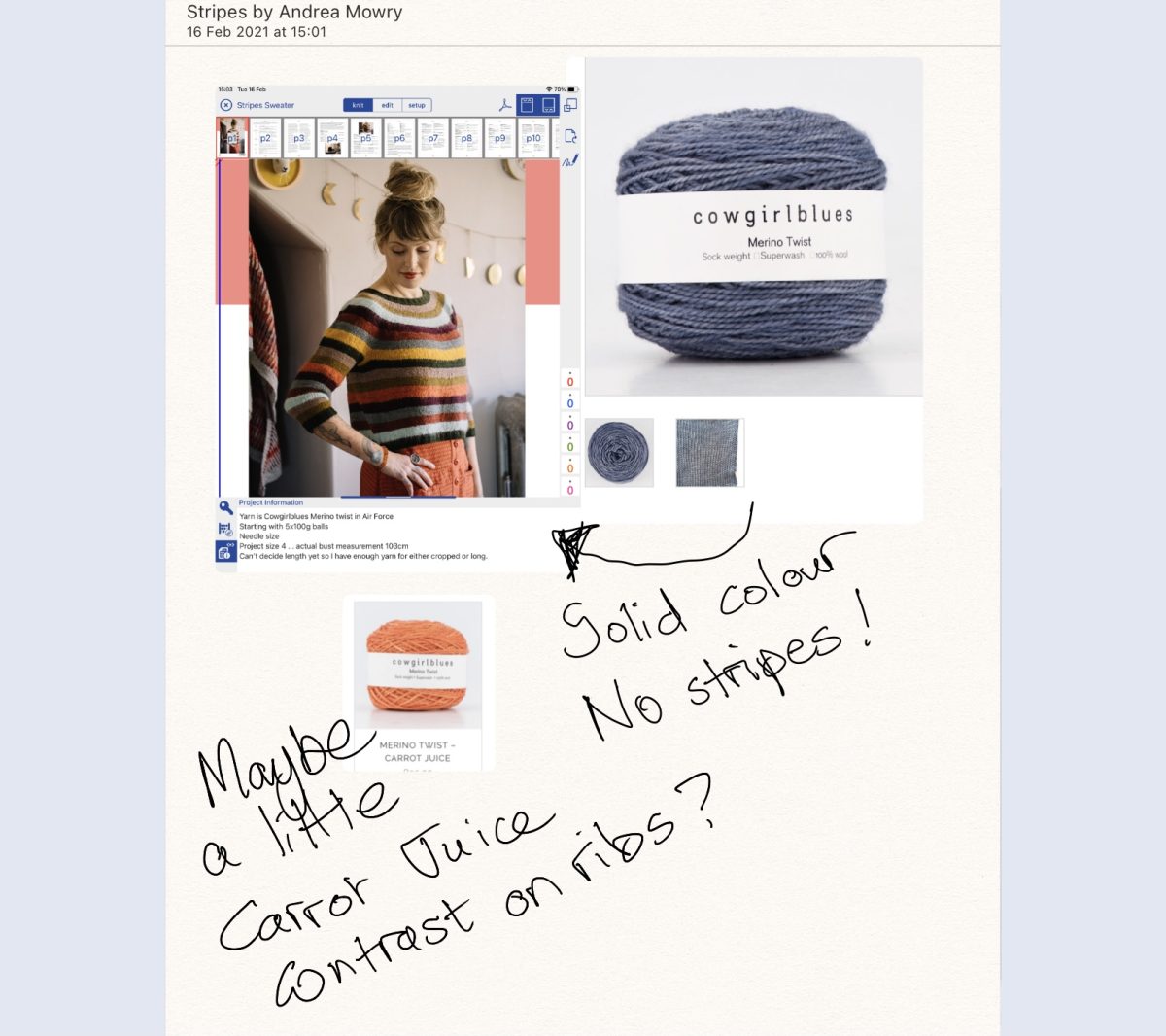 Knitting sweaters
I'm scared of knitting sweaters. It's true. Shawls, no problem. Wraps, easy. Even a blanket doesn't intimidate me. But a jersey?
You may not believe me but I promise you it's true. Weirdly, it doesn't have anything to do with the knitting. I don't love my body at the moment. I've put on a lot of weight in the past few years. And being 49-turning-50 this year "middle age" feels more like the "age of the middle" to me, describing the, dare I say it, "fat rolls" around my waist, which I HATE! So I'm slowly making some lifestyle changes. In the meantime, I want to feel comfortable and look good in my clothes. And I really want to knit myself some jerseys. There are so many gorgeous knitting patterns out there. But will the shape look good on me? And how do I get the fit right? It's a lot of time and effort to put into knitting if I'm going to hate the result.
This has all been going around in my head for several weeks. I've had Andrea Mowry's Stripes sweater pattern since before Christmas. I knitted several swatches in stripes. And even brought home yarn to knit it over the holidays. But I didn't. And I couldn't get started this year. Tuning in to what is really bothering me has been a good step. I'm ready to feel the fear and do it anyway. These 3 simple steps are going to make knitting sweaters a lot less stressful for me, and maybe for you too.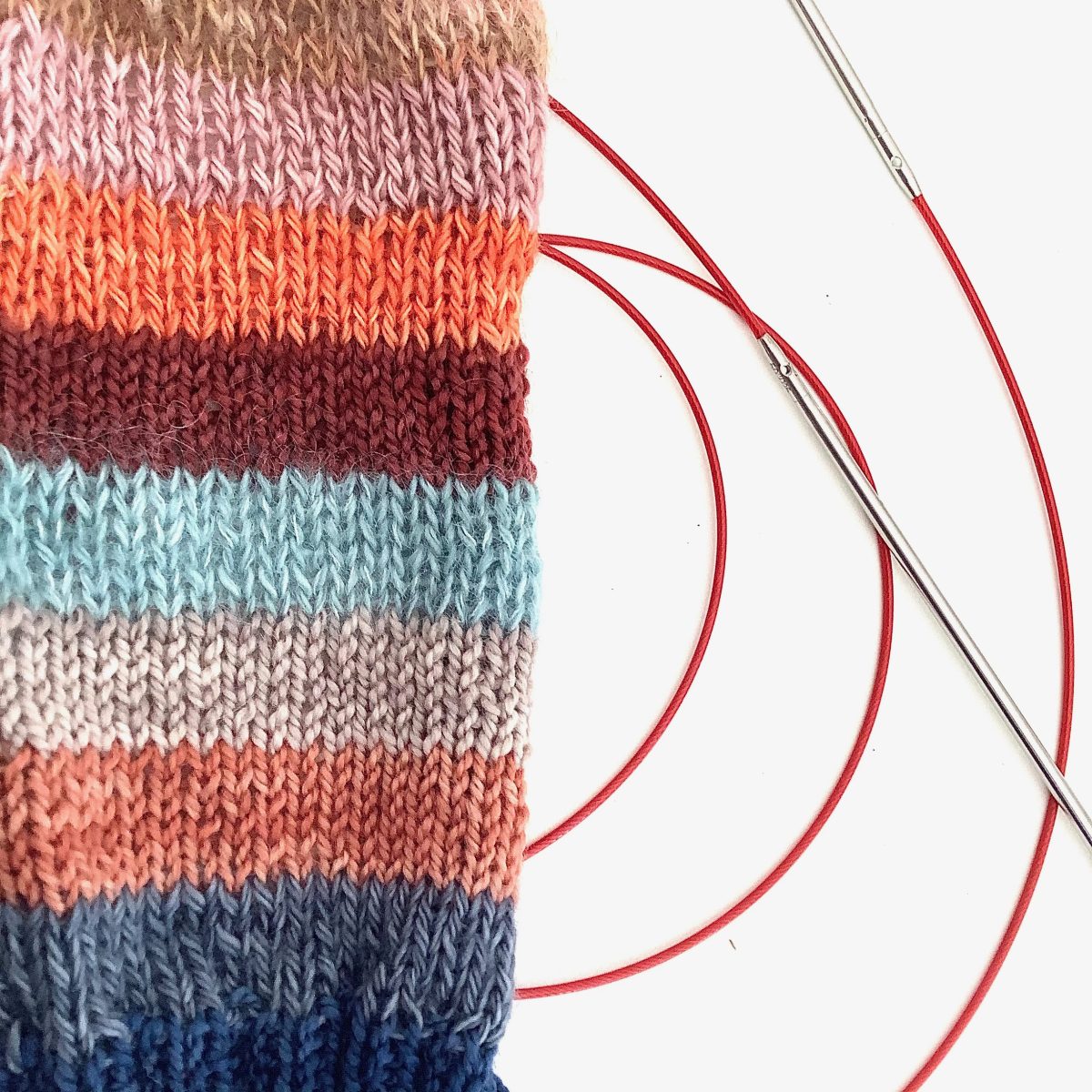 1. Approaching the project
I don't look anything like Andrea in terms of body shape and I'm nervous about the fit. So I decided to simplify my version of the project by knitting it in a solid colour, no stripes. Besides, the stripes might accentuate things I would prefer to disguise.
Ravelry can be really helpful at this stage. Browse the "Project" tab to see how different projects knit up. And get an idea of how it looks on other people, one of whom might have your shape. You can do all of this before you purchase the pattern which is very handy!
2. Choosing your yarn
Obviously I want to knit this in Cowgirlblues yarn. Her pattern is designed for a sport weight. Hopefully you've read my previous post on yarn weights. If not, now's a good time. I've also checked my gauge (last week's post was all about gauge and tensions swatches) and our Cowgirlblues Merino Twist will work nicely. Then of course comes colour. I'm skipping the stripes and knitting a wardrobe basic so I've decided on Airforce.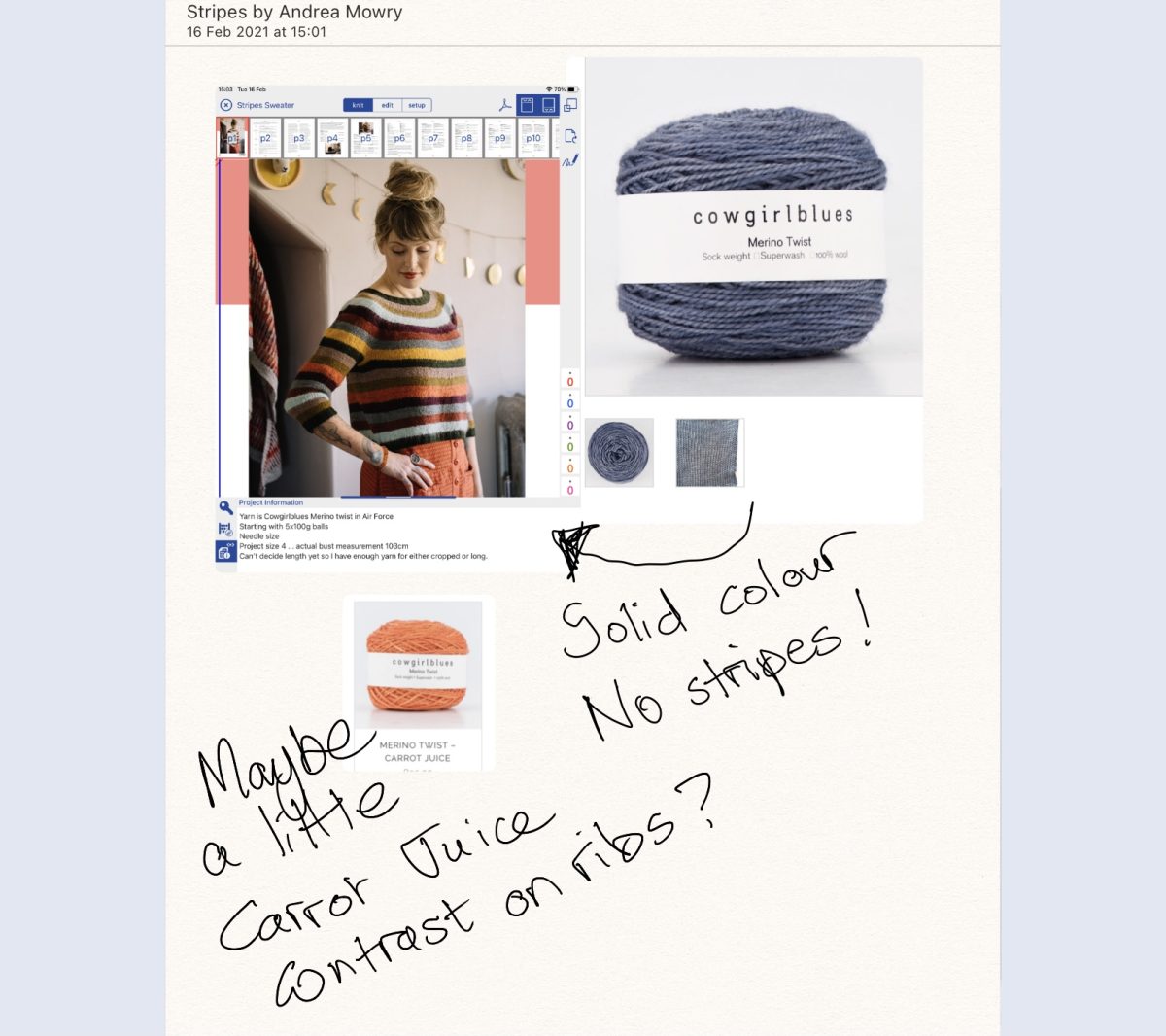 3. Getting the size right
This part is stressful, for me.  But Andrea wrote a great newsletter last week about Magic Numbers.  She keeps a list of important measurements e.g. bust, upper arm, hip, different lengths, etc. and periodically updates them.  Using previous projects or garments in your wardrobe you can develop an idea of what fits you well, and what you like.  So starting new projects becomes easier and less stressful because you already have the information to hand.  She emphasizes the importance of having a friend help take your measurements. And of noting the amount of ease you like in different places e.g. bust and sleeves.
You can read her newsletter here.
Taking all of this and her pattern into account I made a couple of decisions:
Knit the Size 4
Have enough yarn for the cropped or longer sweater so I can choose when I get there
I'm fussy about necks and don't like them too wide. This pattern offers starting point options so I'll knit the collar at the end
And by knitting the collar at the end I have the option to do the neck, cuff and waist ribbing in a contrast colour, but I don't need to decide that now.
This feels like a lot of work already, whew. And I haven't even started knitting. But proper planning prevents poor performance (the 5 Ps). I'm ready to cast-on and feeling a lot more confident about that I'm going to knitting this sweater!
I'll update you on my progress next week!