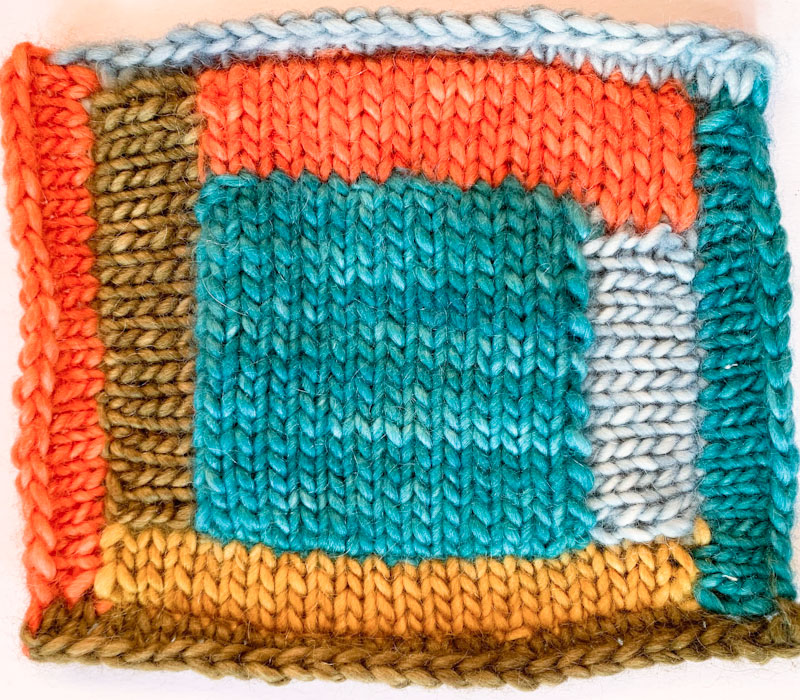 How to make a Log Cabin Square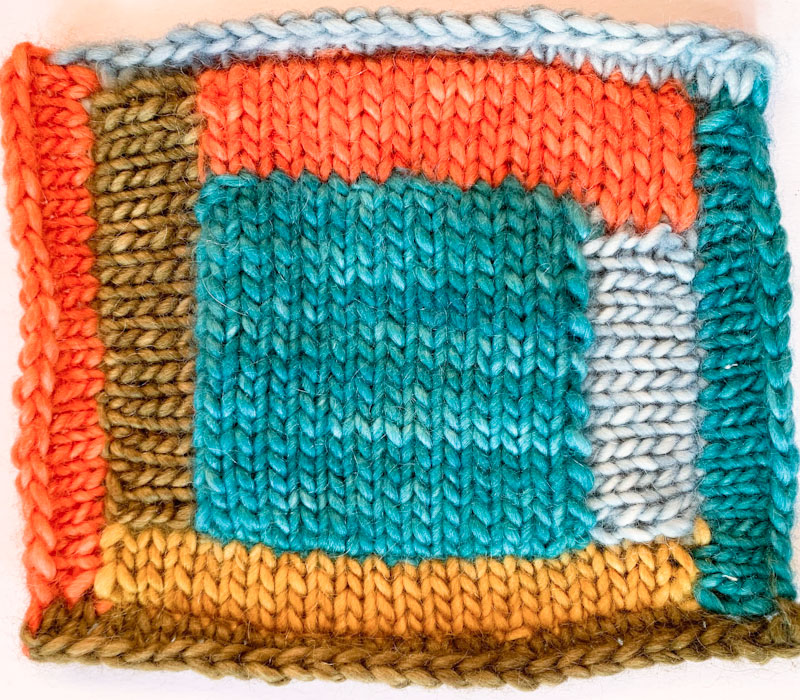 We did our first online mini-class on Zoom last week on Wednesday, and as promised here is all the info you need to follow along if you missed it, or if you are thinking about giving it a try.
Jane Renton created this sample square, and has worked up some pattern instructions to help you through it.
I have also uploaded the Zoom session recording to Youtube if you'd like to watch and lean.
It's sparked a number of ideas for patterns and kits, so keep an eye out for those too!
If you're thinking of doing a test square to familiarise yourself with the pattern then I highly recommend watching our Youtube recording of Jane's class.  She explains the process in detail, from a very good explanation of how to do a provisional cast-on right through to how to knit and finish a square, and how to join them using mattress stitch.
Download the pattern pdf here: