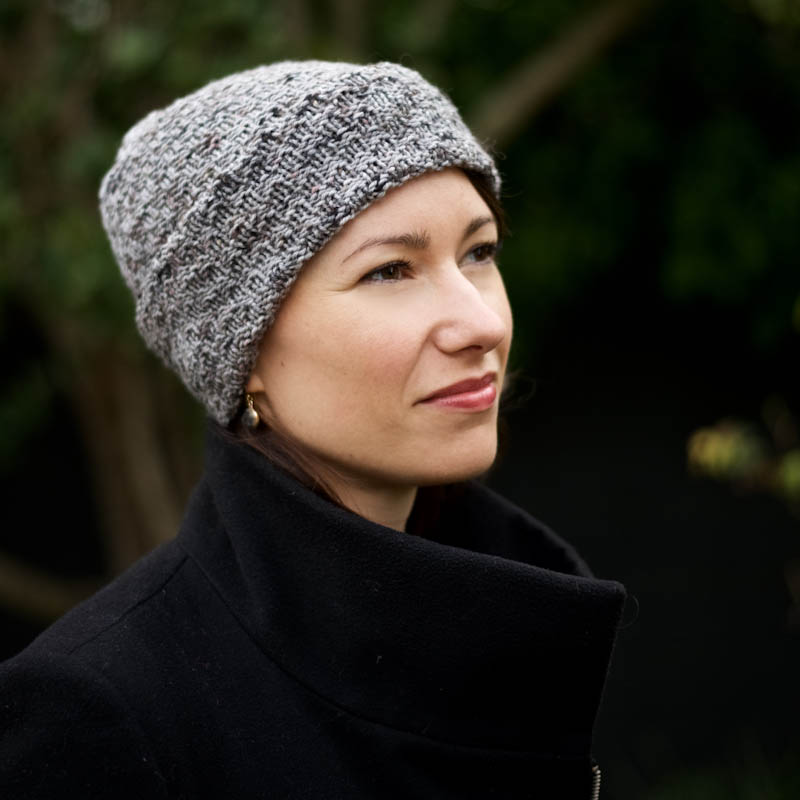 Introducing the Hamburg Beanie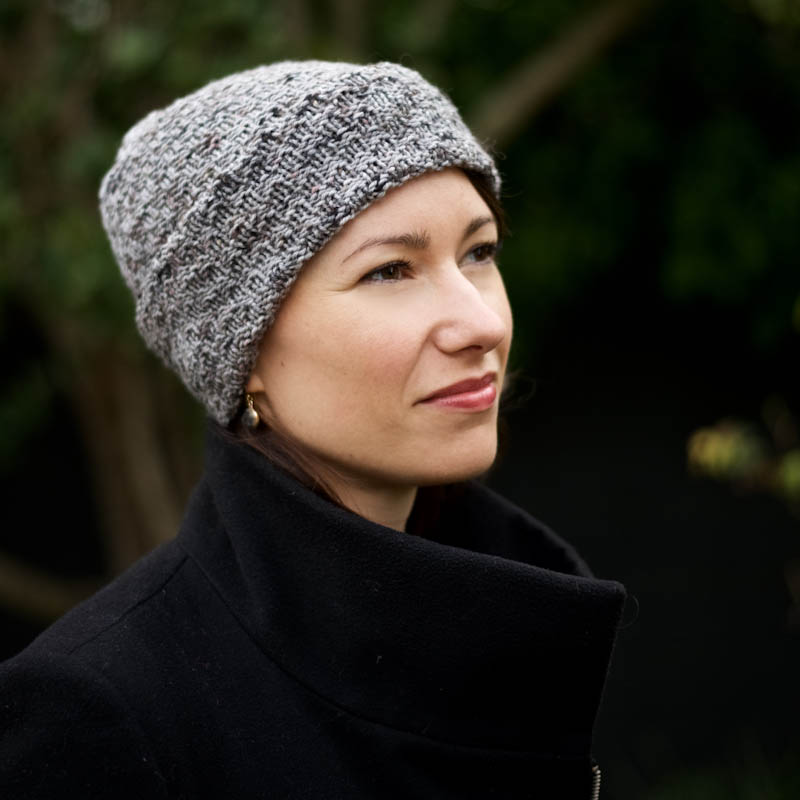 After exhibiting at H&H in Cologne last month I spent a week in Hamburg, and it was very, VERY cold, by South African standards anyway.  There was snow, so I'm not exaggerating about the cold!  So I knitted up this beanie in one of our new DK yarn colours, Smoke and Mirrors, and wore it every day I was there.  It's a unisex pattern – I had my brother try it on when I got home and he gave it the thumbs up, and he's VERY fussy about his beanies.
This is a nice intermediate project which won't take you too long to make.  It's knit in the round and I used a circular needle rather than double pointeds as there is only a little bit of shaping at the very top. And the pattern stitch is fairly straightforward so you won't need to be paying too much attention to the pattern once you've knit a few rounds.
Size:
It's designed to fit an adult head and has generous length to allow a fold over brim as I was worried about my ears getting cold, and I'm glad I had the length to fold it over.
Length ~ 33cm from crown to brim
Width ~ 20cm when lying flat
It fits me perfectly and my head circumference is ~55cm if you measure from the back of the neck across the ears to the forehead.
Materials:
1 x 100g cowgirlblues Merino DK multi-colour, I used Smoke and Mirrors
1 x 3mm short cable circular knitting needle (or double pointed needles if you prefer)
1 x stitch marker to keep track of the end of the round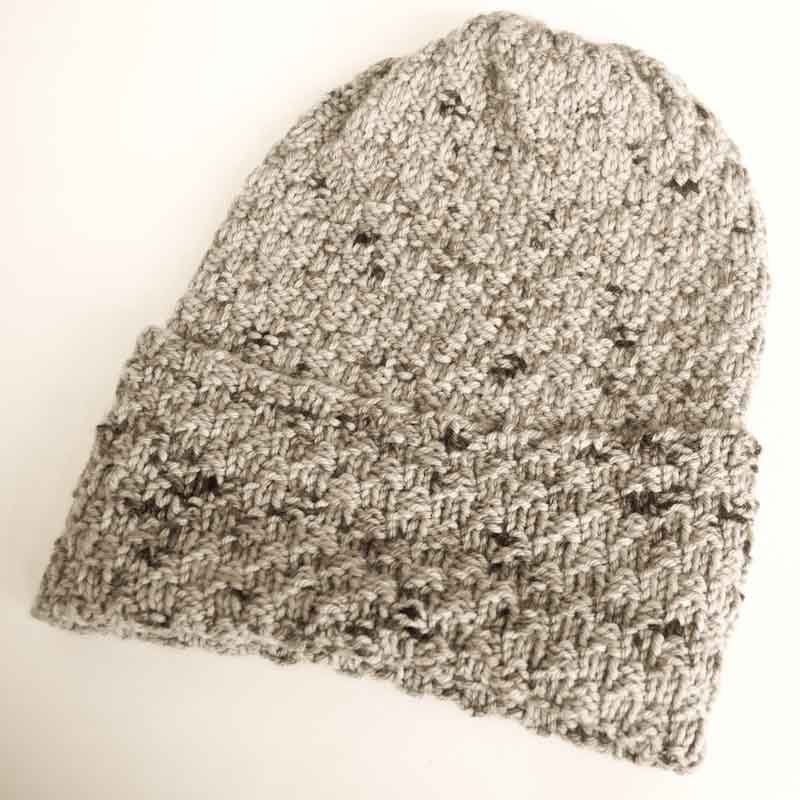 Gauge:
10x10cm = 21 stitches and 30 rows in pattern
Instructions:
Cast on 84 stitches and join them to form a circle.
I like to join by taking the last stitch from the left needle onto the right, then pulling what was the first stitch on the right (now the second) over onto the left needle to form a tight join.
Place your stitch marker at the join so you know when you are at the end of the round
Work 3 rounds in Knit 2, Purl 2 rib
Work the following 3 rounds in Purl 2, Knit 2 rib
Continue in this pattern until you have almost finished the yarn.  You'll need enough for two final finishing rounds.
Round 1: K2together on all the knit stitches and Purl 2 on the purl stitches
Round 2: K2together on the purl stitches and Knit 1 on the knit stitch
You should have 42 stitches left on your needles
Finishing:
Thread a needle with the end of the yarn and run it through the remaining stitches, taking them off the needle as you do so.  Pull the thread tight and finish away the end.
Finish away the starting end and you're done.
If you're keen to get started you can shop our Merino DK wool in all the multi-colours here.