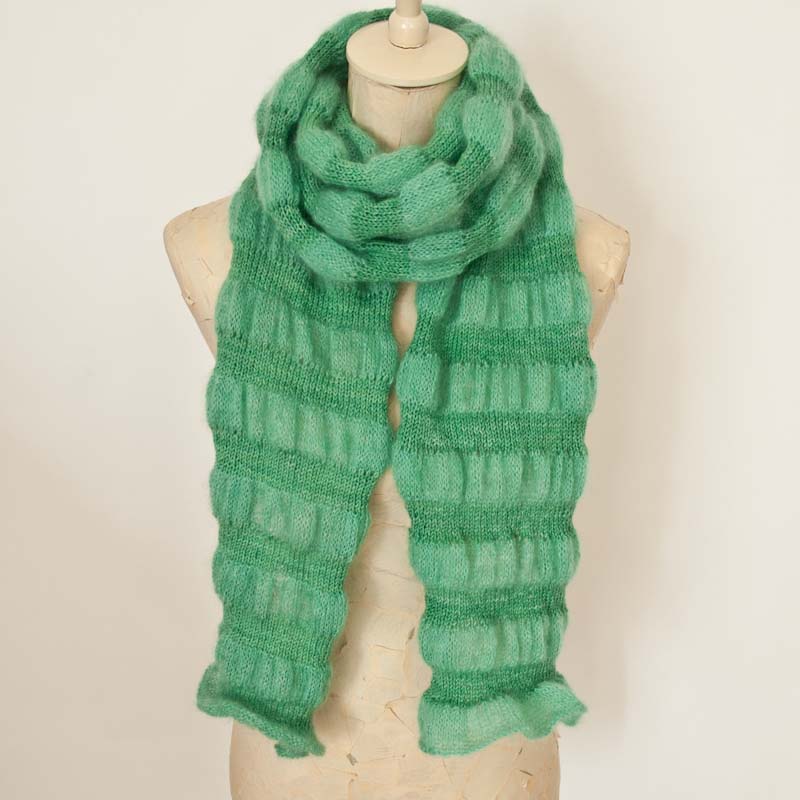 Elmarie's Soft Stripe scarf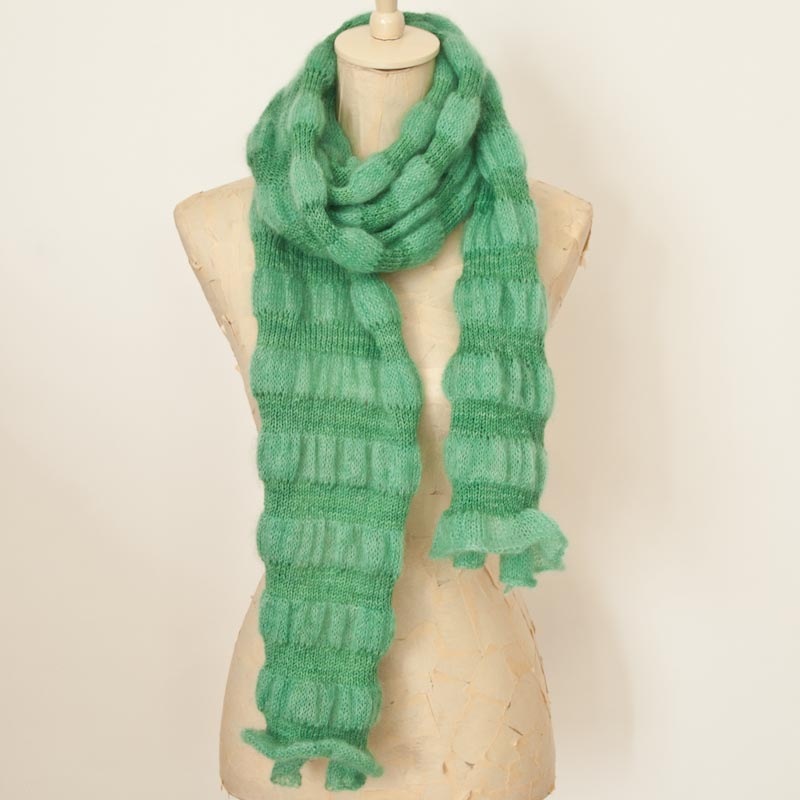 Many of our hand knitting patterns are inspired by our ready-to-wear product range, and this is one of them.  I love to experiment with texture and colour.  Elmarie made this one up in Emerald to show the textures of our kidsilk and sock yarns.  You could very easily add colour variation – I'm imagining dark and light in the same colour palette could look gorgeous too.
Sizing:
One size, ~ 35cm wide (when blocked flat) and ~ 260cm long
Materials:
2 x 50g Merino Sock (We used Emerald)
3 x 25g Kidsilk (We used Emerald)
4mm knitting needles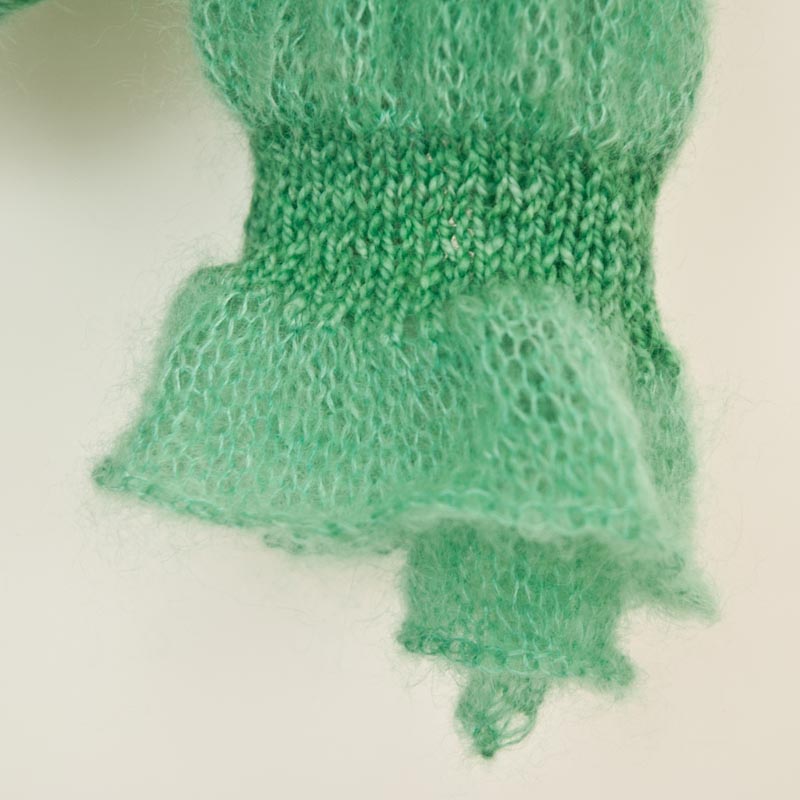 Gauge:
21 stitches and 33 rows in Merino Sock stocking stitch gives 10x10cm
Instructions:
Loosely cast on 122 stitches in Kidsilk
R1-10:  Knit 10 rows in stocking stitch in kidsilk
R11-20: Join in Merino Sock and in your first (joining in) row K2tog all the way across (61 stitches)
Continue for another 9 rows in stocking stitch and run the kidsilk yarn up the side of your knitting
R21-30:  Switch to kidsilk and in the first row Kfb of each stitch all the way across (122 stitches) and run the sock yarn up the side of your knitting.
Continue alternating the two yarns in 10 row repeats until yarn is finished or you've reached your preferred length.
End with 10 rows of Kidsilk.
Cast off and finish away your ends.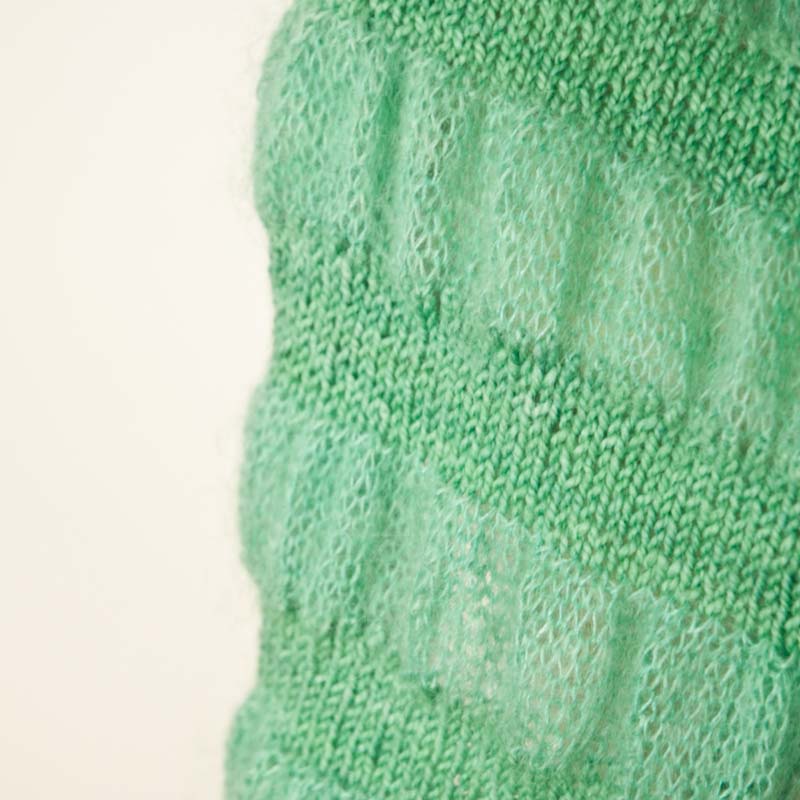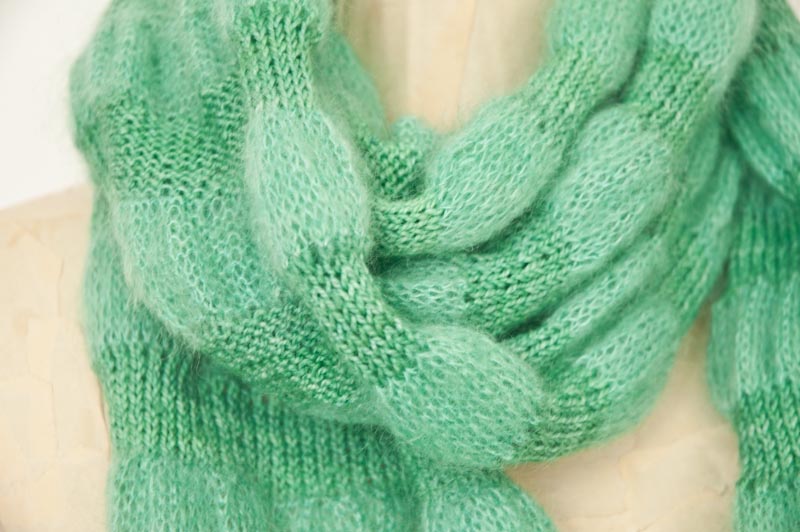 Because this is knit in stocking stitch it will always tend to curl.  We think this enhances the look and feel of the scarf.
Happy knitting!