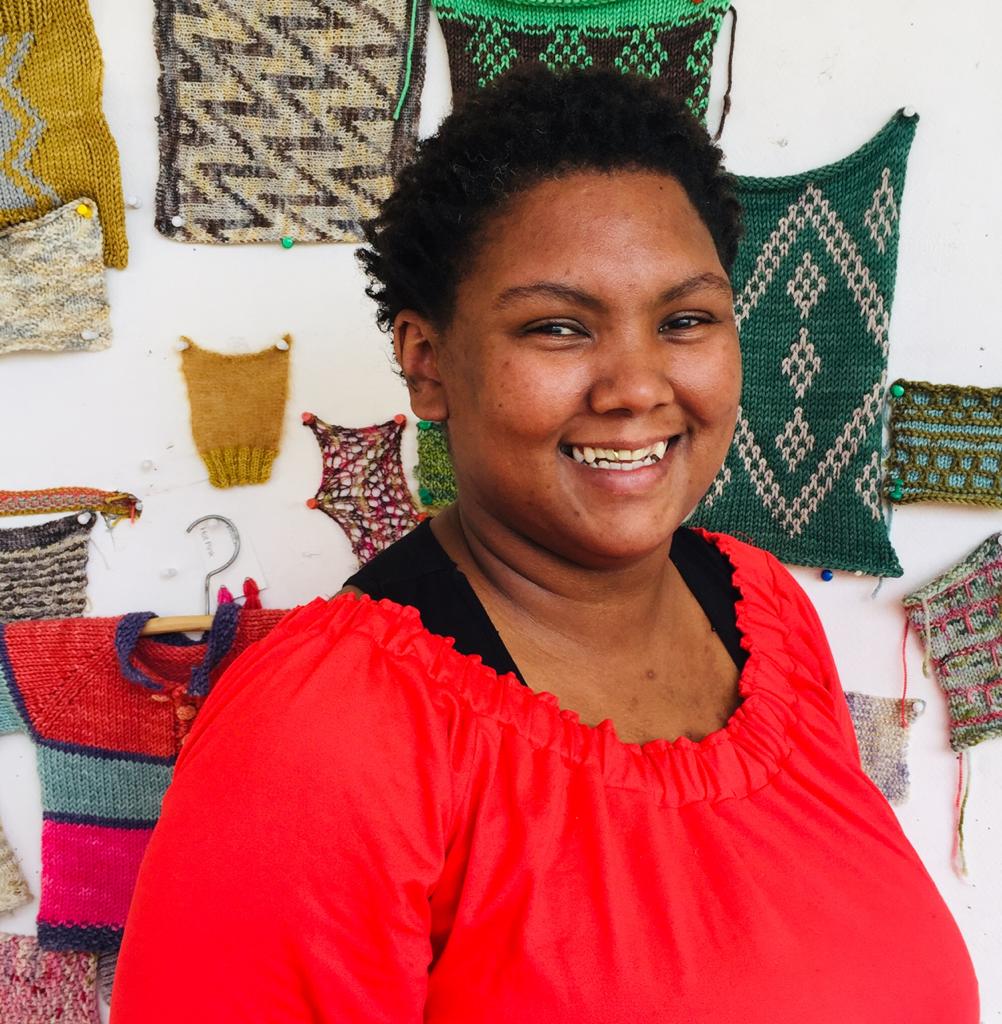 Meet Elmarie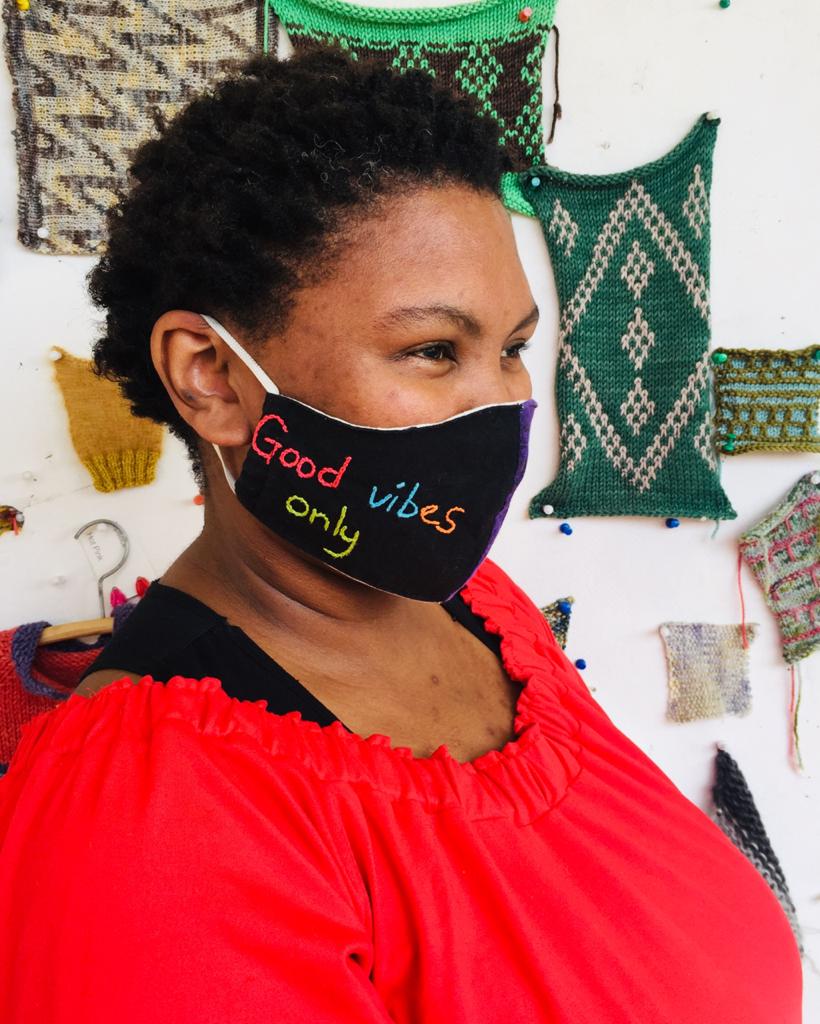 Elmarie has worked at Cowgirlblues since 2015. She started as a shop assistant in our V&A Watershed shop and quickly developed a loyal customer following of "her regulars" who knew her shift schedule better than I did. They only shopped on days when she was working, so they could pick up their yarn and have a catch up chat.
When we moved to our current Maitland premises in 2017 she moved to the studio full-time. Her role expanded to include managing the Watershed shop instead of working in it. And she also took on our online store and order shipping logistics. Today, she's responsible for our wholesale customer relationships too, and yes, she has help!
Elmarie is one of the most patient, loyal, kind, warm and friendly people I know. And she and I have got to know each other in a whole different way since she came to the studio full time. Shortly after our move I started dropping her at her bus stop on my way home. We quickly bonded over a shared love of tv shows and movies. We would debate the merits of Stranger Things (Elmarie) vs Suits (me), and share our mutual enthusiasm for shows like Schitts Creek, and more recently The Bold Type and New Amsterdam. "What are you watching" is always the first question as we pull away from the studio.
Elmarie is the person on the other end of the shopping@cowgirlblues.co.za email address. And also often the one answering your phonecalls and whatsapp messages (+27 71 0834850). She loves getting pictures of your latest project, especially with delighted recipients. Like yesterday's picture of a brand new first grandchild wrapped in her Cowgirlblues crocheted blankie.
Here are a few things you should know about Elmarie.
Family life: mother to a teenage daughter and younger son, married for three years
Favourite yarn base: Merino Twist
Favourite colour: Guinea Fowl
Proudest Cowgirlblues moment: Arriving at work to show everyone her drivers licence
Knitting or crochet: knitting, definitely knitting, can't crochet to save her life (her words)