Day 11 and almost there…
On the eleventh day of Christmas eleven piping pipers might have driven me to drink. This super simple crochet cowl would definitely have kept me on the wagon.
We like to mix and match textures as well as colours, and this is a great way to do it in a quick and easy cowl. If you're scratching for a last minute Christmas gift you could even rustle one up between now and Christmas morning.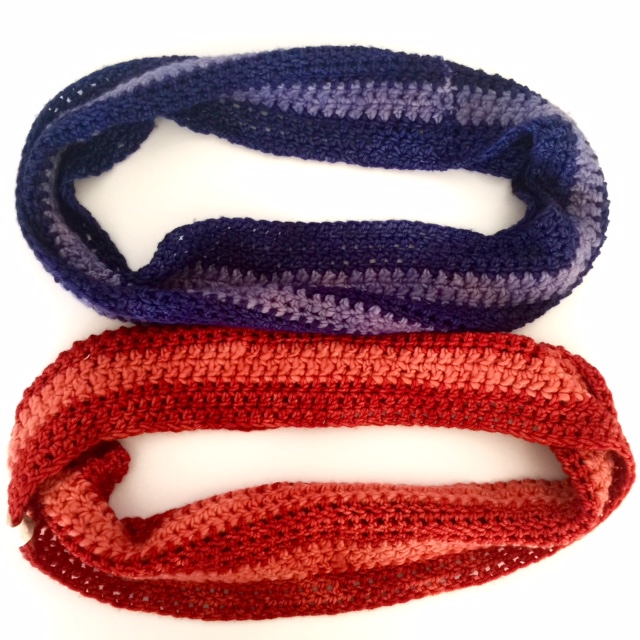 Materials:
50-100g Cowgirlblues Merino DK
50-100g Cowgirlblues Merino Handspun
(Or any two yarns of different weights in the same shade)
5.5mm crochet hook, or thereabouts, depending on your tension
Gauge: ~11 chains/stitches and 10rows for 10x10cm
Finished product: ~50cm long (the loop) x ~16cm wide
Pattern:
Chain 110 to make a base chain and join to form a circle, taking care not to twist your chain
Work in rounds of double crochet (dc – US double, UK treble)
Rounds 1-3: Work in dc using Merino DK
Rounds 4-5: Join in Merino Handspun and continue to work in dc
Rounds 6-10: Repeat rounds 1-5
Rounds 11-13: Repeat rounds 1-3
To finish:
Join with a slip stitch to close the loop and finish away your yarn ends.
Happy holidays!