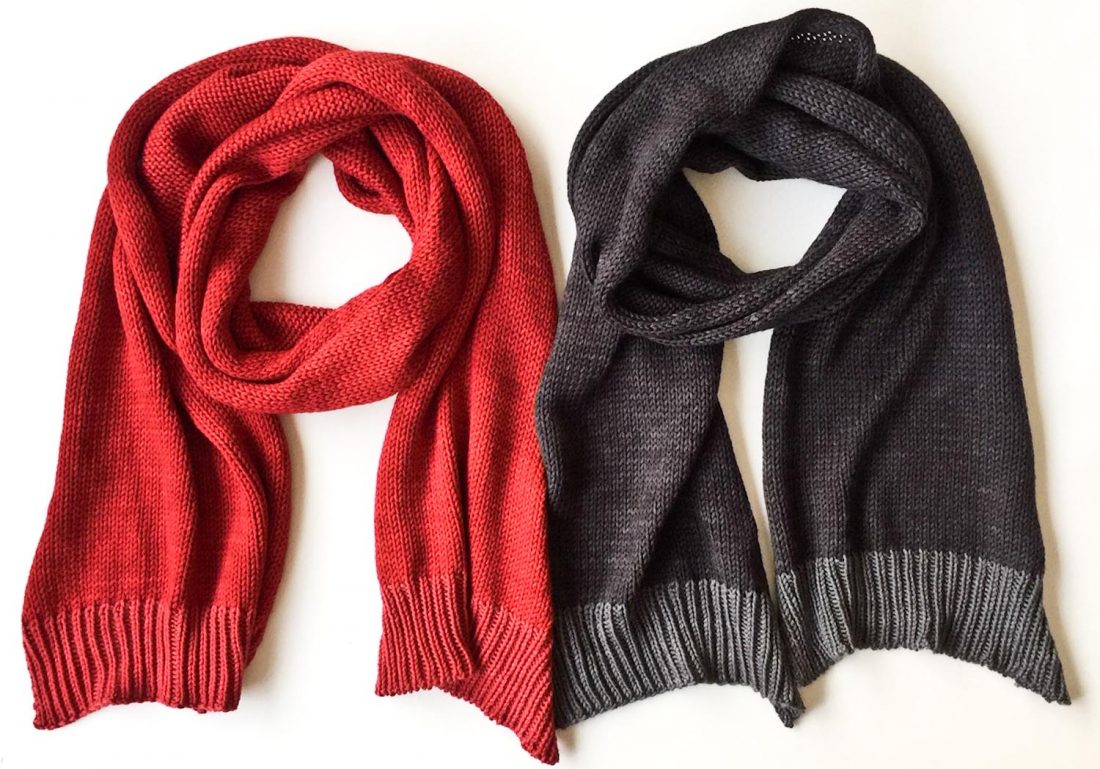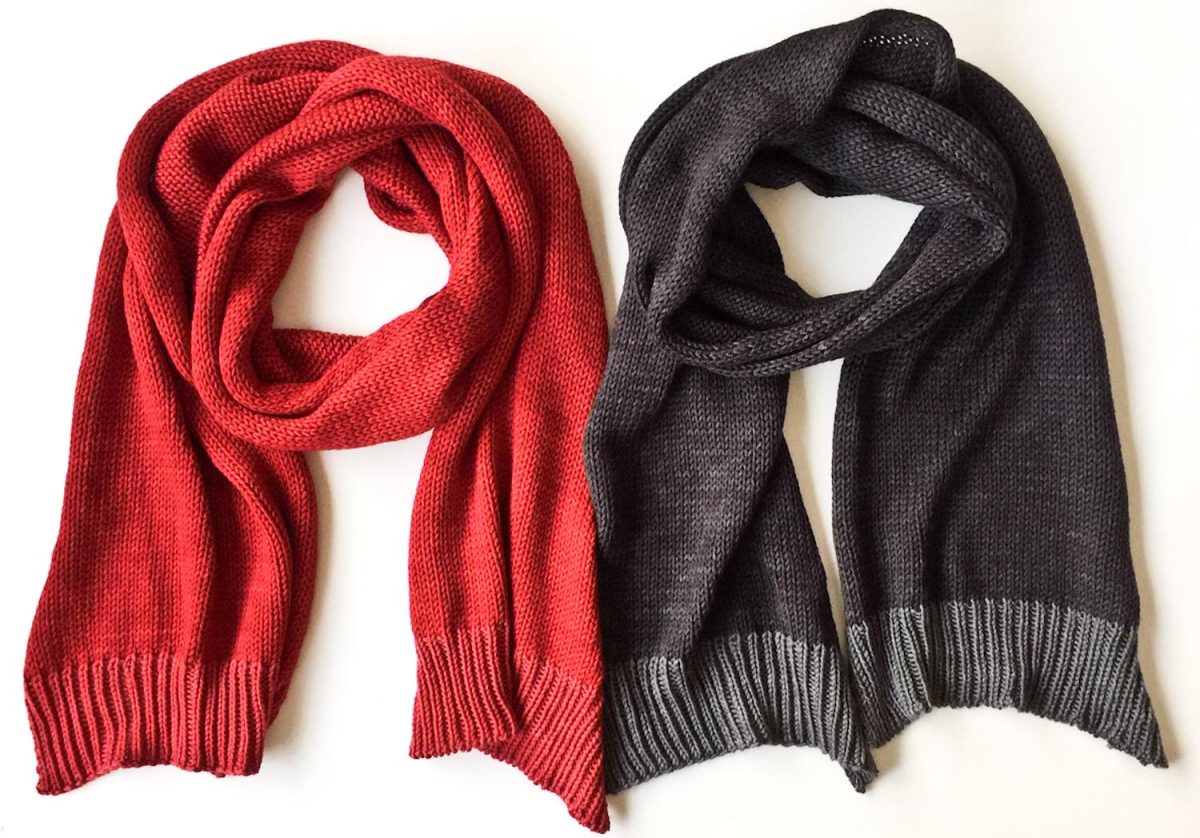 Country Roads Scarf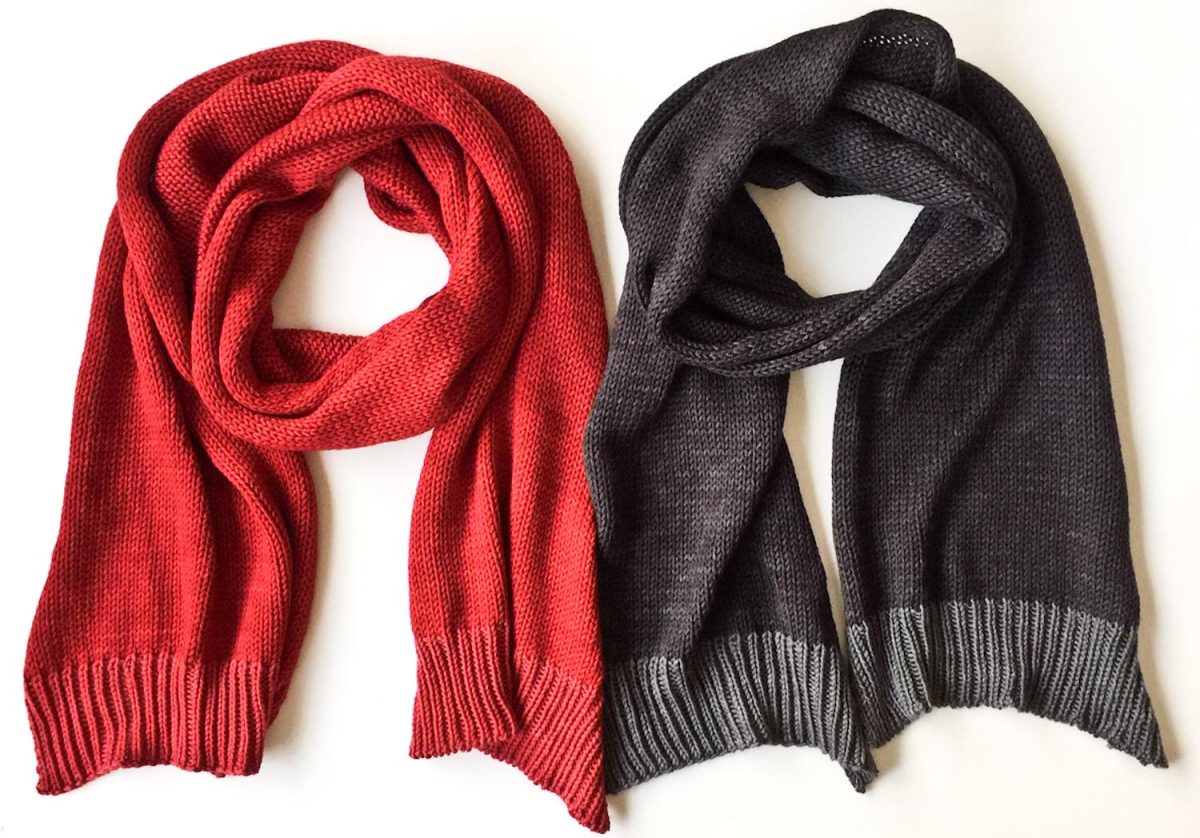 I've been thinking about music a lot this week as I dream up names for our new 2020 yarn colours.  It's been difficult and also very nostalgic.  I love to sing and 80s music was great for that.  Lots of catchy tunes and lyrics that were easy to remember. And as a child in the 80s I spent hours and hours listening to my mother's John Denver cassette tapes in the car.  I can still remember the words to almost all of those songs.  "Take me home, Country Roads" has a special place in my heart.  My grandparents lived on a farm and I spent some of the happiest times of my childhood on the country roads of the KZN Midlands.  Plus I learnt to play the song on my guitar.
Couldn't we all do with a little more time spent strolling around the countryside?  Especially in this crazy busy world.  I hope this knitting pattern will inspire you to wander down some country roads, both literally and figuratively!
MATERIALS:
3 x100g skeins Cowgirlblues Merino DK (Chilli Pepper on the left and Charcoal on the right)
4mm knitting needles
SIZE:
Length ~180cm
Width ~30cm 
GAUGE:
16 stitches and 22 rows = 10cm x 10cm in stocking stitch
ABBREVIATIONS:
Stocking stitch: knit one row, purl one row
K: knit
P: purl
Sl: slip the stitch as if to knit
St: stitch
Tbl: through back of loop
KNITTING INSTRUCTIONS
Cast on 59 stitches
Knit 20 rows in K1P1 rib
Change to stocking stitch
On every row: Sl1, K1, work to last 2 st, K1, K1tbl
Knit until your scarf measures approx. 172 cm
Finish with another 20 rows of K1P1 rib
Cast off.
Cut the yarn and draw through the remaining stitch.
Weave in your ends if needed.
Handwash gently and dry flat, shaping as required.
Happy knitting!
Country Roads Scarf Pattern from Cowgirlblues