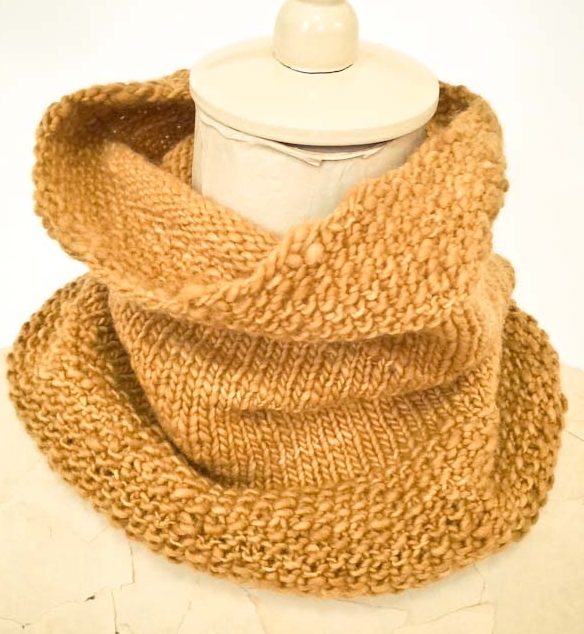 Casual Comfort Neckwarmer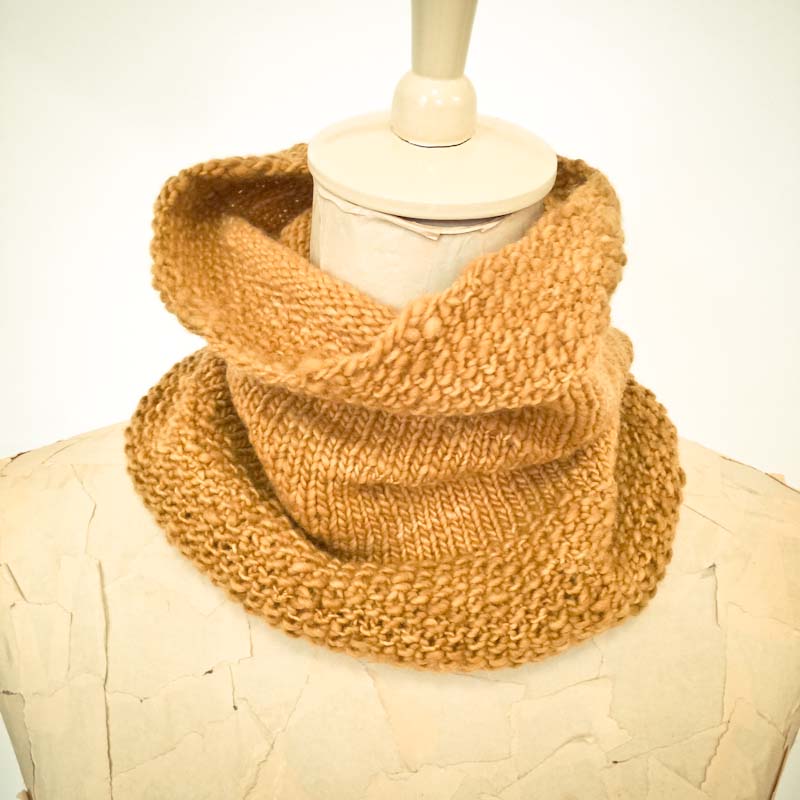 This is a quick and easy knit for when the days and nights are getting chilly, or haven't quite warmed up yet.  Our Merino Handspun is a lovely yarn to knit with, and has just enough thick and thin texture to make it interesting, but for a handspun is a beautifully even yarn.
The little bit of moss stitch at top and bottom gives it some detail and stops the ends curling up.  Happy knitting!
Sizing:
One size, ~25cm wide (diameter) and ~28cm long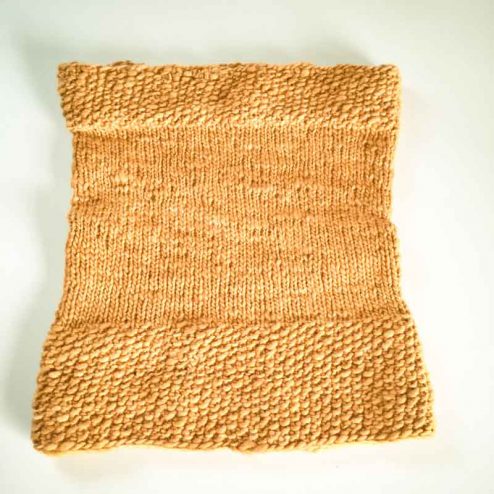 Materials:
1 x 100g cowgirlblues Merino Handspun in Mustard
4mm circular needles
(It would also knit beautifully in 100g DK, Aran or Merino Sock, although I'd recommend a bigger needle for the Aran weight, and a smaller one for the Merino Sock.)
Gauge:
18 stitches and 32 rows = 10x10cm in stocking stitch.
Instructions:
Cast on 85 stitches
Ensure stitches are straight then join to form a circle
Work in K1P1 moss stitch for 20 rounds
(I use a stitch marker for the end of round, just to make sure I haven't lost a stitch and thrown out the pattern. With an odd number of stitches you can just keep working K1P1 and as you change rounds you'll be working Knits into the previous round's Purl stitches.)
Change to stocking stitch and work 15cm.
Go back to K1P1 moss stitch and work until yarn is almost finished then cast off.
Finish away your ends and you're good to go.