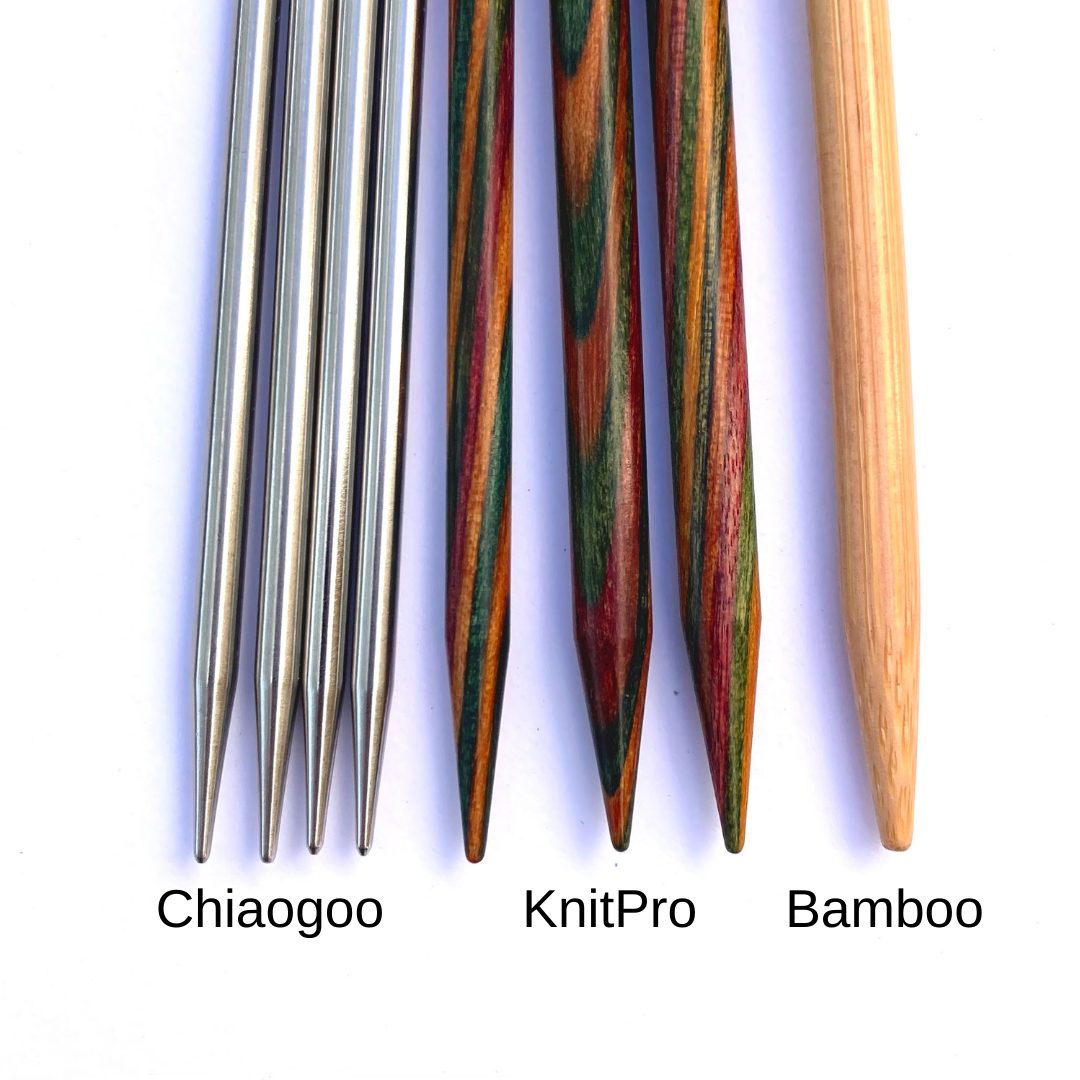 Best Knitting Needles
Customers, friends and family often ask me "Which are the best knitting needles?" It's a tricky one. Knitting needles are available in different materials, shapes and sizes. And of course at a range of price points. So there isn't one best knitting needle brand. We all have different requirements that may point us towards one type/brand vs. another. Sometimes it's an evolution, as it has been in my case.
I was brought up on straight aluminium and plastic needles. My mum and granny had hand sewn knitting needle rolls that were a delight to explore as a child. I also made a roll-up needle case when I started knitting again in my 30s, although I shifted to bamboo needles and started using circulars for beanies and neckwarmers. I liked the lightness of the bamboo, and the slightly textured surface compared with smooth (and slippery) aluminium or plastic needles.
Starting out with circulars
With the bamboo needles came an introduction to circular or cable needles. I had used double pointed needles for knitting hats in the round. They were cumbersome with so many stitches although I did find one long set. Circulars changed all that. My first set had bamboo tips and a plastic tube cable connecting the two needle ends. The cable was too long for a hat and I hadn't discovered the magic loop. So I figured out how to cut the plastic cables and steam the end over the kettle to soften and stretch it so I could squeeze it back onto the bamboo tips. A clumsy process but it worked. Friends and family still wear beanies and neckwarmers knit on those needles.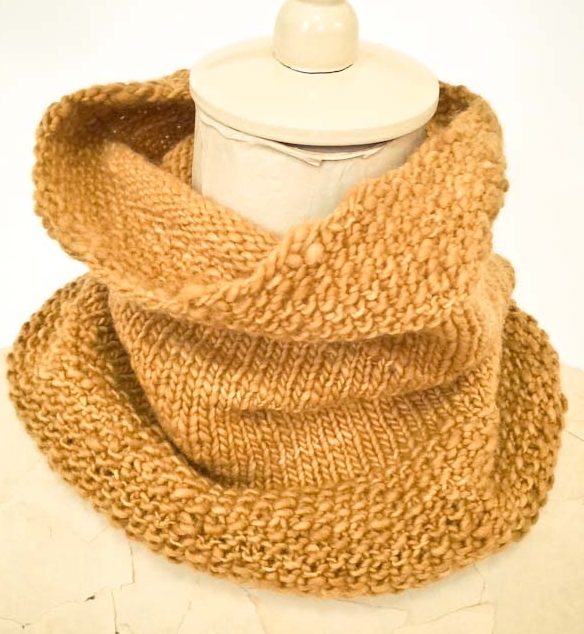 Next step interchangeables
Using circular needles was a major change and I LOVED them for knitting in the round. Since I was mainly knitting with my own handspun yarn I only needed one needle size for a while. But then the yarn dyeing part of the Cowgirlblues business got going in 2014. I started knitting with different yarn weights so I needed a bigger range of needle sizes. So began a long love affair with KnitPro interchangeable needles. I highly recommend the KnitPro Symfonies as the best knitting needles for beginners venturing into interchangeables. They are lightweight, have nicely shaped tips (not too pointy which is perfect for beginners) and a good cable connection system. I was sad to leave my handmade needle roll in a drawer. I missed the reminder of my grandmother. But I appreciated the efficiency of having a range of needle and cable options in one compact bag.
My KnitPros kept me happy for a long time. I tried the Karbonz – great! And the sock tips – not my vibe. As I've become more experienced, confident and adventurous in my knitting I've been doing a lot more of it. And listening to the talk in local knitting circles about high end knitting needle brands. I also noticed some of the lighter yarns catching on the cable-needle join of my KnitPros. Being in the industry I felt I should keep up with new trends and products so I decided to give Chiaogoo a try.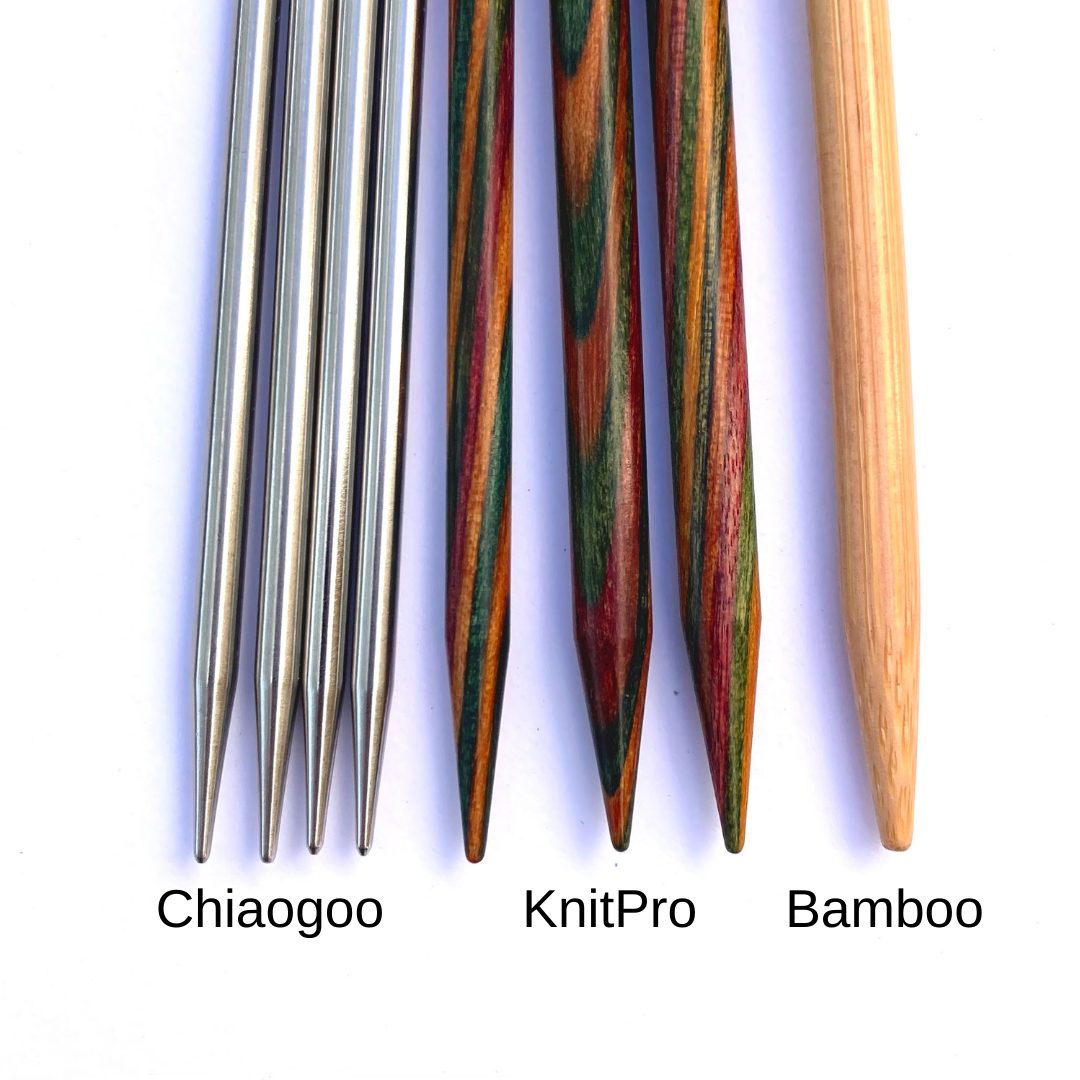 Are Chiaogoos the best knitting needles?
I started with one pair of Chiaogoo Twist stainless steel interchangeables and a fixed stainless steel cable pair as a test drive. I haven't looked back. The tips are made from surgical grade stainless steel (nickel free) with pointy lace tips. And the red cables are nylon-coated with multi-strand steel cable inside. The cables are advertised as "memory-free" ie they don't hold the shape that they have been stored in for example. So you can flex them easily for any project. And they have useful lifeline holes so you can easily knit in a lifeline thread when working a lace project.
I liked the brand so much that I decided we should stock them. If you're ready to upgrade then add a pair or two to your next yarn order. I'm not giving up on my KnitPro collection. But I have to confess that they have been neglected of late. I spend a lot of time knitting. And I'm in the fortunate position of being able to treat myself to top-class tools. Maybe you are too? If so I highly recommend trying a pair of Chaiogoos, I don't know if they're the best knitting needles in the world, but they are certainly the best knitting needles in my project bag 🙂